ASTRO Member Cha Eun Woo Admits He's Not Good at Being In A Relationship
by
CSH
/ May 06, 2017 07:44 PM EDT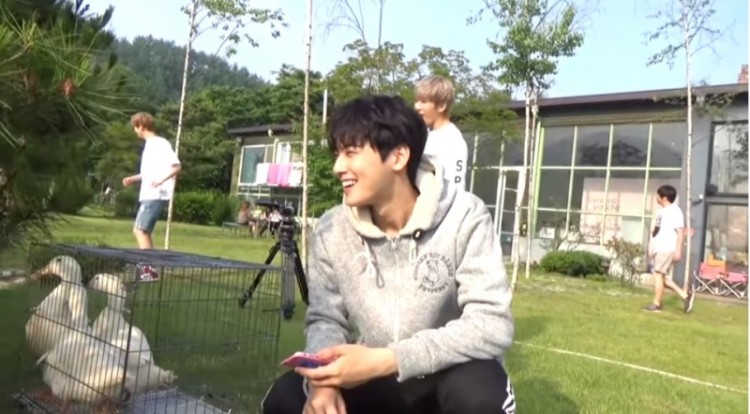 ASTRO member Cha Eun Woo may be extremely talented and good looking, but there's one thing he's not very good at. During his recent appearance on MBC's "Secret Variety Training Institute," Cha Eun Woo said that he's not good when it comes to relationships. This is the very reason why he's stayed single for quite some time now.
Cha Eun Woo also said that his real name is actually Lee Dong Min. However, he was recently dubbed as Butt Min because he has a huge bottom. "My butt is kind of on the larger side. My real name is Lee Dong Min, so I became Butt Min," he said.
In the reality TV show, the guests, who all happen to be celebrities, are required to share information about themselves. Cha Eun Woo continued by saying that he used to be a good student and was ranked third in his grade. He also shared that his hobbies include playing the piano, watching movies and listening to music.
Last year, an article written by Koreaboo claimed that Cha Eun Woo was born looking like a perfect little baby. A series of photos of Cha Eun Woo went viral at that time, and it was already obvious how good looking he was. At nine months old, the well-rounded performer already has natural double eyelids. His small facial structure has also stayed the same until now that he's an adult.
Cha Eun Woo is one of the five other members of the boy group ASTRO. The band is managed by Fantagio Entertainment. They first made their debut in 2016 with the popular track, "HIDE&SEEK." Around the same time, they also released their EP, "Spring Up." Months later, ASTRO released their second mini-album, "Summer Vibes," which contained the title track, "Breathless". Their other songs include "Innocent Love," "Puss In Boots," "Confession" and more.
© 2023 Korea Portal, All rights reserved. Do not reproduce without permission.