'NCIS' Season 15 Update: Pauley Perrette's Exit Affected Series' Ratings, Possible Replacement For Mark Harmon's Ex Co-star Revealed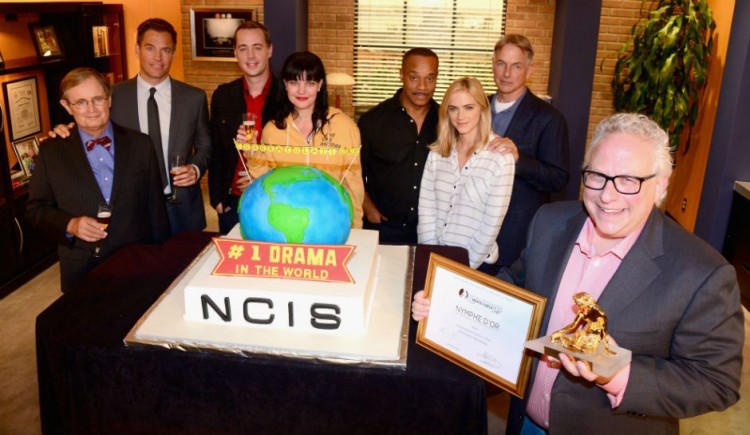 Most fans, if not all, were devastated when Pauley Perrette finally bid her last goodbye in NCIS Season 15. Agent Abby Scuito made her last appearance on the popular American military police procedural series on May 8. Now, fans are wondering how could Pauley's departure affect the storyline and the show in general.
On Tuesday, CBS aired the first NCIS Season 15 episode sans Pauley Perrette. Reports have it that Episode 23 got lower ratings than Abby Scuito's departure episode. The most recent episode drew 1.2 million viewers while there were 1.5 million fans who witnessed the death of Clayton Reeves (Duane Henry) and Abby's exit.
In other words, there are more people who were interested in seeing the final NCIS Season 15 episode of Pauley Perrette than its aftermath. Korea Portal previously suggested that the show's rating will be highly affected the moment agent Abby Scuito leaves her post in the NCIS team. Unfortunately, it really did.
Avid followers of the show, however, need not worry because there are also reports claiming that Pauley Perrette's replacement might be introduced soon in NCIS Season 15. As a matter of fact, special agent Leroy Jethro Gibbs (Mark Harmon) already made sure that his team could still function well even after Abby Scuito's departure by hiring another forensic scientist. The NCIS team leader approached Kasie Hines (Diona Reasonover) to temporarily help him and his associates.
Just like Pauley Perrette's character, agent Kasie Hines also brought good vibes on the headquarters. She even asked Abby's blessing before she started working on what the latter had left. Though it is nice to see a new face in NCIS Season 15, it still remains to be seen if Diona Reasonover will become one of the series' main characters.
Meanwhile, Pauley Perrette gave a response to CBS' statement recently. The former co-star of Mark Harmon in NCIS Season 15 made it clear, through her tweet, that CBS does not have anything to do with her revelations. The civil rights advocate even thanked the network for always being at her back through the years.
Fans were shocked after the 49-year-old American actress revealed that she experienced "multiple physical assaults." Pauley Perrette even stated that the violent attacks happened at her workplace. However, the former co-star of Mark Harmon did not mention the series nor the network on her tweets. Stay tuned for the latest spoilers, news, and updates about NCIS Season 15!
© 2019 Korea Portal, All rights reserved. Do not reproduce without permission.