'NCIS' Season 15 Spoilers & Update: Will Mark Harmon Still Leave After Pauley Perrette And Duane Henry's Exit? Series' Fate Revealed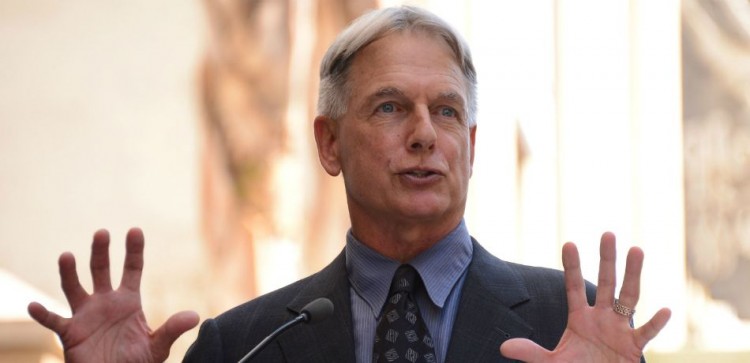 NCIS Season 15 bid goodbye to two -- not one -- characters last week. Many fans were devastated when Pauley Perrette and Duane Henry finally made their emotional departure from the most popular American police military procedural show. Now, avid followers of the show cannot help but speculate that Mark Harmon might leave long-running series too.
Rumours about Mark Harmon leaving the show became rife when Radar Online claimed that the veteran actor could possibly be suffering from an ailment. The entertainment news outlet suggested that the "advanced age and potentially failing health" could possibly push him to make his exit after NCIS Season 15. An unnamed source close to Pam Dawber's husband stated that the 65-year-old American actor is eager to leave that he already informed his wife about it already.
The same insider told the publication that Mark Harmon looks so thin lately and he seems to have less energy. It was even claimed that the Sumer School star just stays at home all day whenever he is not filming for NCIS Season 15. This, according to the tipster, is very unusual for the veteran actor who is known to be very sporty and active.
Because of this, some viewers could not help but wonder if the show will be cancelled after NCIS Season 15. Adding fuel to the fire are the recent exits of Pauley Perrette and Duane Henry from the show. Fans have witnessed how Clayton Reeves (Duane) lay down his life to help Abby Scuito (Pauley), who also left her team to create a foundation in honour of Clayton's mom.
However, Korea Portal firmly disagrees with these speculations because Mark Harmon just renewed his contract with CBS last month. Deadline shared that CBS has also renewed the famous American police military procedural show for another season. In other words, avid followers of the series could expect another instalment after NCIS Season 15.
"This show speaks to viewers of all ages, in all parts of the country and around the world. NCIS' amazing characters and terrific storytelling result in some of TV's most passionate fans," President for CBS Entertainment Kelly Kahl stated. "Of course, none of this would be possible without an outstanding production team, and talented cast led by the incomparable and absolutely tireless Mark Harmon," she added. The network exec also expressed his excitement on the fate of the show after NCIS Season 15.
No other details about the imminent sixteenth season have been revealed as of yet. So, keep posted! Stay tuned to Korea Portal for the latest spoilers, news and updates about NCIS Season 15!
© 2019 Korea Portal, All rights reserved. Do not reproduce without permission.