'Fear the Walking Dead' Season 4 Episode 6: Storyline Revisits Stadium Events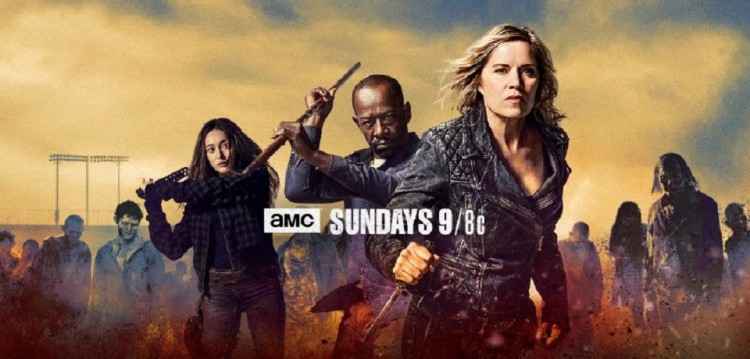 In the coming Fear the Walking Dead Season 4 Episode 6, fans will once again be treated to another backstory, which is becoming some sort of a trend this season. This time, the episode will tackle events that happened back in the stadium but they will be retold from a different perspective.
FTWD Season 4 Episode 5 - How Naomi Got Her Other Name, Laura
The recent FTWD episode is basically one big love story, which is quite a rarity in the series. Complete with watching movies and eating popcorn, fans love it with some even calling it their favorite episode of the season. It focused on the recently introduced character John Dorie and told how he met and eventually fell in love with Laura, which fans should know by now to be Naomi.
As predicted by previous Fear the Walking Dead spoilers, it was all about Laura and John's backstory. Fans who have been wondering why John calls Naomi as Laura also got the question answered in the episode. Apparently, the wounded Naomi was rather uncommunicative at first, which forced John to give her the name Laura.
As all love stories in a zombie series should be, their love story did not have a happy ending as it was cut short when Laura left John abruptly. The episode somehow explained why John is roaming around the zombie-infested world in search of Laura. By the way, the episode did not really give any hint whether Naomi is already dead or still alive at this point so there should still be hope for John as well as all the romantic fans out there.
Fear the Walking Dead Season 4 Episode 6
FTWD Season 4 Episode 6 spoilers from the Inquisitr hint that the upcoming installment is yet again another backstory just like Episode 5. Titled "Just in Case," its synopsis reveals that the episode will take a look at the events that happened in the stadium when things started to go wrong.
"Strand wrestles with Madison's decisions; things take an unexpected turn at the Stadium."
Obviously, Fear the Walking Dead Season 4 Episode 6 will feature Strand as he struggles to come to terms with the decisions made by Madison. However, the upcoming episode will also follow the journey of another character that was already featured in the previous episode titled "Laura."
As fans might have guessed it by now, Laura/Naomi will once again be given screen time in FTWD Season 4 Episode 6. In the episode's preview, Naomi can be seen trying to go out alone. When stopped by her companions, she explained that she's heading to a place that might have supplies. With Madison tagging along, they both head to what appears to be the facility she worked for before the outbreak.
However, Fear the Walking Dead Season 4 Episode 6 will not be all backstory though. At least, some parts of it will cover events happening at the present day. Another trailer shows John Dorie and Morgan talking which could suggest that they might have run into some Vultures members.
© 2019 Korea Portal, All rights reserved. Do not reproduce without permission.