'Fear the Walking Dead' Season 4 Episode 5: Is Laura Alive Or Dead?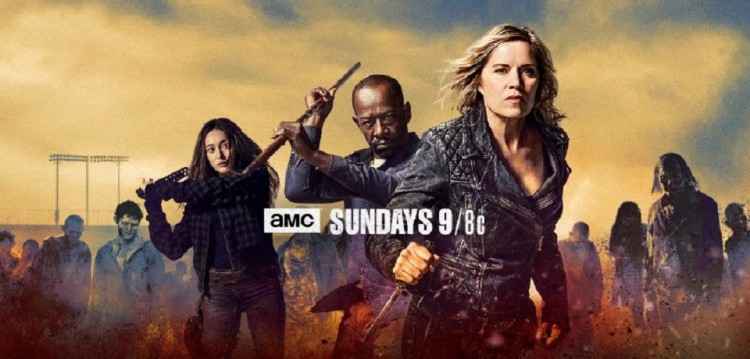 When Fear the Walking Dead Season 4 Episode 5 arrives this Sunday, fans can reasonably expect that it will focus on Laura (Jenna Elfman)since the installment's title actually carries her name. But this revelation poses a puzzle since fans already know that she already died. Fortunately, the show has a lot of imaginative fans out there who have put forth their own theories to explain the puzzle.
Laura/Naomi Might Still Be Alive
The previous episode dropped a shocker when it was revealed that Naomi is actually the Laura that John has been searching for. By this revelation alone, fans can deduce that Laura will become a pretty important character in future episodes which is reinforced further by the Fear the Walking Dead Season 4 Episode 5's title and the recently released trailer showing a lot of screen time for the character.
This, in turn, led some fans to believe that perhaps Laura or Naomi might still be alive, a theory that was covered by an article by the Inquisitr. In fact, the FTWD Season 4 episode's synopsis which says "The arrival of a wounded visitor in John Dorie's life forces him to change his ways," is actually referring to Laura as this wounded visitor.
According to this theory, Laura might have survived the Dell Diamond incident. His contact with John would then act as a catalyst for John Dorie's change which could be about him changing his mind with regards to joining Alicia's group in their fight against the Vultures.
In an interview with Entertainment Weekly, the FTWD showrunners were asked the question of whether Naomi is really dead. While Goldberg did not actually confirm Laura's status, his brief answer did not exactly say that she is already dead but merely hinted that there could be more to the story.
"You know, they were 'at the stadium,' and they said she didn't make it out. But there's still more of the story to be told."
Fear the Walking Dead Season 4 Episode 5 Just A Flashback
The other possibility is that the upcoming FTWD Season 4 Episode 5 might just be one big flashback. If this is the case, there will be no need to explain Laura's current whereabouts because she could still be dead at present while being explored next episode from John's perspective.
So is Laura alive or dead? Find it out by watching Fear the Walking Dead Season 4 Episode 5 which will air on Sunday, May 13, 2018, on AMC on its 9 p.m. ET slot.
© 2019 Korea Portal, All rights reserved. Do not reproduce without permission.