'The Seven Deadly Sins' Chapter 267: A Weakness Could Manifest While Estarossa Fights Against Sariel & Tarmiel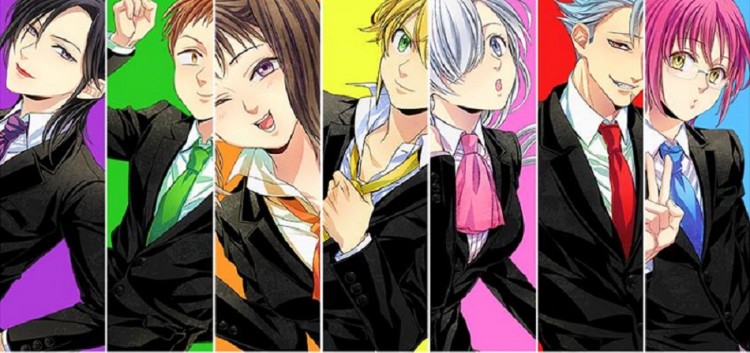 The action heats up in The Seven Deadly Sins Chapter 267. Determined to steal the love of his life, Estarossa brought Elizabeth to that special place but, in the blink of an eye, suddenly changed his mind and now wants to kill her instead.
The Seven Deadly Sins Chapter 266 Recap
In the recently released The Seven Deadly Sins Chapter 266, which can be read online on MangaStream, a powerful demon arrived at the east gate. Desperate to save his son, Greyfus unexpectedly gains a new ability and turned into a giant to protect his son. Having transformed into a powerful giant, it's probably safe to assume that Dreyfus won't be having any problem squashing the demon like a bug which might be shown in the upcoming The Seven Deadly Sins 267.
The recent chapter also dropped a shocking scene—the transformation of the Archangel Sariel. While Sariel previously appeared as a boy, the Archangel suddenly transformed into a full-grown woman. It was later explained that such transformations occur when a high-rank angel and demon inhabits a host's body. It is still unclear if Sariel will be retaining the mature form in the upcoming The Seven Deadly Sins Chapter 267. Meanwhile, Tarmiel's lack of transformation was due to the fact that the body he possessed is already dead.
As explained by Sariel, continually using their graces will put a huge strain on their hosts' bodies. It may even reach a point that the bodies won't be able to cope with the strain and will be destroyed, killing the hosts in the process. For this reason, they'll be ditching their hosts' bodies in The Seven Deadly Sins Chapter 267 after they confront Estarossa and try to save Elizabeth.
Speaking of Estarossa, he is just about to lose all reason. Well, everyone knows he is already very unstable at the moment and even thinks that he is Melodias. Upon knowing where they were heading, Elizabeth is quite confused why Estarrosa knows where hers and Melodia's special place is located. However, when she confronted Estarrosa and insisted that he is not Melodias, Estarrosa suddenly turned violent and wanted to choke her to death.
The Seven Deadly Sins Chapter 267 Speculations
The only way for Elizabeth to be saved in The Seven Deadly Sins Chapter 267 is if Sariel and Tarmiel will arrive in time to stop Estarossa from killing her. The two archangels must then team up and fight the overpowered Estarossa.
However, even teaming up against Estarossa will not guarantee success. It can be recalled that Estarossa already killed Mael, who was considered to be the most powerful of the four Archangels. One way that they might be able to defeat Estarossa in The Seven Deadly Sins Chapter 267 is if Estarossa has a weakness. It was hinted in previous chapters that if anyone tries to absorb any commandment other than their own, it could spell trouble for them. Is Estarrosa about to manifest a weakness due to absorbing the commandments of others?
© 2019 Korea Portal, All rights reserved. Do not reproduce without permission.