'Nanatsu No Taizai' Chapter 212 Recap & 213 Spoilers: King Fails To Save Dying Gerheade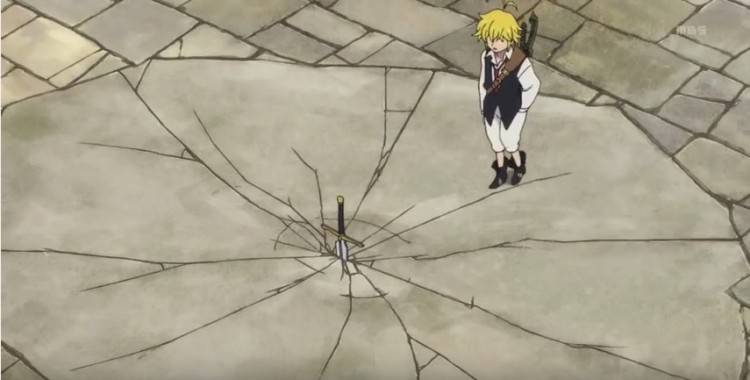 In chapter 213 of "Nanatsu No Taizai," some are expecting King will fail in healing the almost dead body of Gerheade once he sees her ripped off by Rou. The scene would look as if King arrived late as his sister had already been attacked by the villain.
Spoiler Alert: This article contains spoilers for chapter 213 of "Nanatsu No Taizai." Proceed if you wish to know more.
In the last chapter of "Nanatsu No Taizai" entitled, "Gift," it focused on the conversation between Gowther and Diane. After being released from the Demon Realm prison, Gowther tried to explain to King and Diane how he uses his doll during combat.
King was more interested in knowing what the demon meant when it said they could not get any further near the gate. While Gowther was trying to explain, King accused him of killing too many innocent people and prepared to leave.
When both King and Diane was about to depart, the latter took a few minutes to talk to him about his plans on ending the war. Gowther explained that he believes war can be ended if people only look to each other and love each other like how King and Diane does.
Before leaving the giantess behind, Gowther left his doll as a parting gift to Diane. He asked the latter to take care of the doll and guide it to the right path as it will be living its own life the moment he leaves.
As soon as King entered the Fairy King's Forest, he saw his sister mutilated by Rou with a sinister smile. Gerheade's wings were removed, her legged ripped off.
With this being the last scene in chapter 212 of "Nanatsu No Taizai," fans from Manga Helper are anticipating King to take action. They expect him to heal his sister, but others are also speculating the former would not be able to do this since his healing power is not sufficient to bring back her back to life.
Meanwhile, Manga Raw Online released illustrations that were tagged as the upcoming chapter of "Nanatsu No Taizai." The details are not clear yet as English version for the said images are not yet out. For more information on the upcoming chapter, check the video below.
© 2019 Korea Portal, All rights reserved. Do not reproduce without permission.