Fun Facts About 'Train To Busan' Star Gong Yoo Before We See Him In Possible Sequel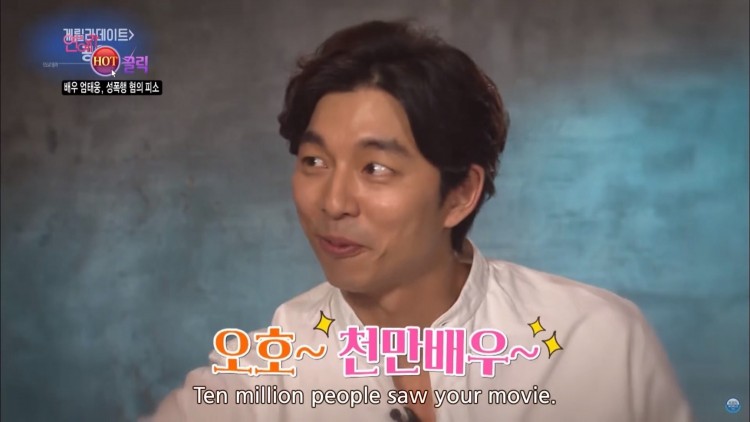 The hype train for Train to Busan actor Gong Yoo is now starting to become unstoppable with the speculations about the impending sequel. Before you get too excited though, here are some fun facts and trivia about your favorite zombie-slaying oppa, and some information regarding his next prospective film project.
No social media in a zombie apocalypse
That's right—Gong Yoo is one of the few Korean actors who does not have a social media account set up. This means no cyberstalking or lingering on his social media pages, unfortunately. Gong Yoo also admitted that he would not be jumping on the social media bandwagon any time soon, as he actually thinks it is scary and makes people more lonely and insecure. Hence, he does not want any of it.
Gong Yoo? Or Who Yoo?
No, Gong Yoo is not his real name, as is the common case with all South Korean actors and actresses. They usually adopt a more catchy and marketable name which fits their appearance and makes them unforgettable. His real name is Gong Ji Chul, as Gong Yoo is just a combination of his parents' surnames.
Rich and prominent Chinese lineage
Gong Yoo is actually a descendant of Confucius or Kong Fu Zi for Chinese, meaning he has Chinese heritage and is from one of the world's most popular philosophers nonetheless. At least according to his or his parents' claims.
Cat's out of the bag
If you are a cat lover, then you already have something in common with Gong Yoo as he loves cats. Some can even assume that his life revolves around cats and would even try to save all of them in the event of a zombie apocalypse. In fact, if he were to choose between humans and cats, then he would choose the latter.
Still alive in the sequel
While Gong Yoo as Seok Woo in Train to Busan met quite a tragic fate after being turned into a zombie, his death, or rather undeath, was made quite ambiguous. This means that it is possible that he may still be alive in the sequel, which is something Gong Yoo might be discussing with the director of Train to Busan 2. Regardless, people would still probably regard him as their oppa even if he assumes a zombie dad role or a zombie goblin perhaps, as anything could be possible in the sequel,
© 2023 Korea Portal, All rights reserved. Do not reproduce without permission.