Song Hye Kyo 2018: Song Joong Ki Wife Reveals How She Knew 'Descendants Of The Sun' Co-Star Is 'The One' In Sweet Message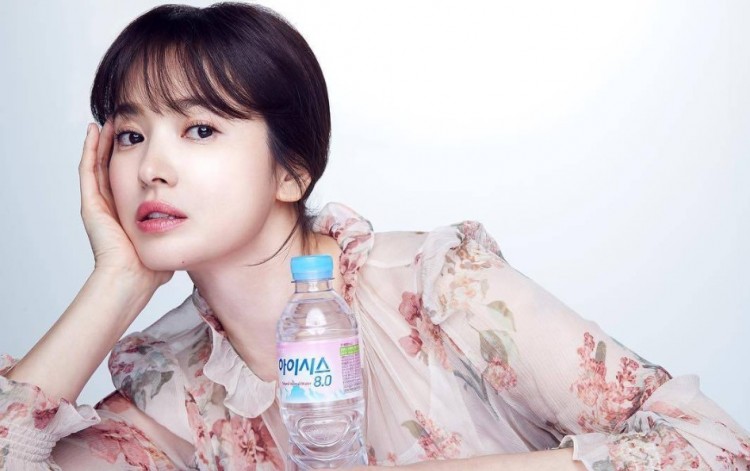 Fans who have been following Song Hye Kyo since the start of her career were undoubtedly blown away when the Full House actress announced her engagement to Song Joong Ki last year. Although people immediately picked up on the chemistry between the Descendants of the Sun stars from the beginning, most had no idea that the two were even dating. Luckily, it looks like Song Joong Ki's wife is opening up about her relationship with her new husband.
Song Hye Kyo certainly had her share of famous relationships in the past. The star of That Winter, the Wind Blows has dated international actor Lee Byung-hun back in 2003 although they parted ways the following year. The actress has also been with Secret Garden's Hyun Bin but they broke up after two years together. But what was it about Song Joong Ki that convinced his Descendants of the Sun co-star to marry him? Song Hye Kyo has revealed that it took "a long time" before she realized she has met her future husband.
Song Hye Kyo had written a lovely message for her fans to explain why she had kept her relationship with Song Joong Ki a secret. According to Koreaboo, the star of The Grandmaster asked her supporters to "understand [her] with an open heart. She then revealed that she and her Descendants of the Sun co-star started out as friends but her future husband slowly revealed "his true self, trust, and his manners for a long time."
"I thought to myself that it would be good to spend the future with him and I was glad that he could feel my true emotions as well," Song Hye Kyo said of Song Joong Ki before adding, "That's when I knew that he was the one." The Descendants of the Sun actress added that she wanted her fans to be the first to know but admitted that she "was extra careful about" the revelation.
Needless to say, being Song Joong Ki's wife certainly agrees with Song Hye Kyo. The actress' latest photoshoot reveals that the Descendants of the Sun star is glowing with marital bliss.
Being married to Song Joong Ki might also be lending some good luck to Song Hye Kyo. The Descendants of the Sun actors recently made news after the producer of Section TV made a public apology for invading their privacy last year.
© 2019 Korea Portal, All rights reserved. Do not reproduce without permission.