'Days of Our Lives' Spoilers: Abby Fumes But Stefan Likely To Go Scot-free, Marci Miller's Exit Won't Impact Plot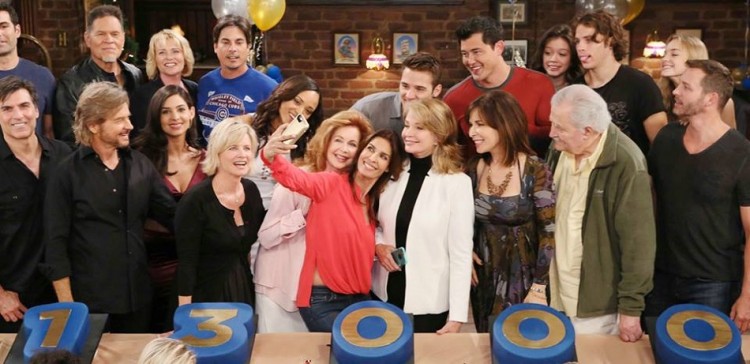 Days of Our Lives spoilers for May 14 to 18 reveal that Abby will be quite busy tying up loose ends brought by her multiple personality disorder. However, Abby's longevity in the series is now put into question as the actor portraying her is about to make her exit.
Now that she got her body back, Abby (Marci Miller) will continue to sort out the messy situations she is in thanks to her alter-egos. This time, she will be confronting Stefan DiMera (Tyler Christopher), the lover of one of her alters, Gabby.
Stefan knew that Abby is suffering from split personality yet decided to remain silent on the issue. Instead of helping Abby get treatment by telling her husband Chad (Billy Flynn) of the situation, Stefan did the opposite and even conspired to help her alter, Gabby, take complete control of Abby's body.
Blame it on love but it's still a crime. Stefan fell in love with the alter, Gabby, who claimed to love him back. In fact, the two planned to burry Abby's personality forever and were even intimate. The two were thoroughly convinced that they could pull it off as they were already planning their future as a couple.
Fortunately, the plan backfired as Abby's personality finally resurfaced. After regaining her body back, Abby will be understandably mad and will confront Stefan over what he did which can be considered as rape as she obviously was not in her right mind to give consent to what they did. However, Stefan just might go scot-free even with his crime brought to light since he was already given immunity by the Salem police for his cooperation in the Marlena Evans case.
Meanwhile, actress Marci Miller was already confirmed to be leaving Days of Our Lives soon. Miller decided not to renew her contract with the NBC soap opera which had fans concerned as it might impact the show's storyline.
However, Marci Miller's exit won't have a major impact on the Days of Our Lives plot. Actress Kate Mansi will return to the show to reprise her role as Abby taking over Marci Miller's spot.
© 2019 Korea Portal, All rights reserved. Do not reproduce without permission.