'One Piece' Chapter 904 Release Date, Spoilers & Predictions: Will Luffy Attend The World Leaders' Meeting? Straw Hat Pirates Reunion Is Expected To Happen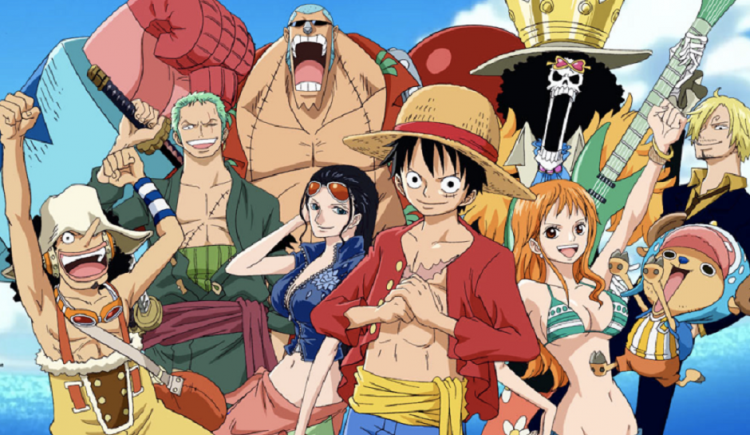 Many fans are now excited about the upcoming release of One Piece Chapter 904 despite its shocking delay. As a matter of fact, spoilers of the imminent new episode has been making round online since Chapter 903 came to a close. Now, avid followers of the popular manga series are wondering if Monkey D. Luffy will be attending the World Leader's meeting.
Korea Portal previously shared that one of the highlights of the new arc is the meeting between the state leaders around the world. With a predicted title of "To The World Meeting," the forthcoming One Piece Chapter 904 will feature a huge event participated by some of the most prominent leaders. Spoilers have it that Princess Vivi of Alabasta Kingdom, Dalton of Sakura Kingdom, King Neptune and Princess Shirahoshi of Ryugu Kingdom, Wapol of Black Drum Kingdom, King Stelly of Goa Kingdom, King Riku of Dressrosa, King Cobra and King Elizabello II of Prodence Kingdom will attend the "Reverie."
Though the said meeting is projected to become a success, reports suggested that it will be chaotic as some of the leaders will disagree on some matters. There are even claims saying that the World Nobles will try to abolish the Seven Warlords of the Sea in One Piece Chapter 904. It was also being said that King Cobra will ask the World Government's support in the Void Century.
In an Ora Jackson thread, a number of fans expressed their worry towards Princess Shirahoshi, whose life is reportedly in danger being the ancient weapon called Poseidon. Most fans are aware that the World Government has been looking for the three ancient weapons for several years already. Though there are reports saying that Luffy could possibly show up in the meeting in One Piece Chapter 904, Korea Portal predicts that this is highly unlikely to happen since the said event is solely for the world leaders.
Meanwhile, other reports suggest that Zoro, Robin, and the other members of the Straw Hat Pirates. Most fans missed the presence Robin, Zoro, Kine'mom, Raizo, Kanjuro and Frankie Usopp since they did not have much exposure in the Whole Cake Island arc. While Luffy and his other pals braved Big Mom's territory to save Sanji, Zoro and Robin's group went to Wano. Now, it is being said that their group will reappear in One Piece Chapter 904.
While these predictions are now impossible to happen, it is important to nothing is confirmed yet up to this writing. Hence, avid followers of the manga series should take these theories lightly until everything is proven true and correct. The upcoming new episode is scheduled to arrive on May 14, 2018. Stay tuned for the latest spoilers, news, and updates about One Piece Chapter 904!
© 2019 Korea Portal, All rights reserved. Do not reproduce without permission.
Tags:
One Piece Chapter 904
,
One Piece
,
Robin
,
Zoro
,
Kine'mom
,
Raizo
,
Frankie Usopp
,
Kanjuro
,
Luffy
,
straw hat pirates
,
Princess Vivi of Alabasta Kingdom
,
Dalton of Sakura Kingdom
,
King Neptune and Princess Shirahoshi of Ryugu Kingdom
,
Wapol of Black Drum Kingdom
,
King Stelly of Goa Kingdom
,
King Riku of Dressrosa
,
King Cobra
,
King Elizabello II of Prodence Kingdom