'NCIS' Season 15 Spoilers & Update: Will Mark Harmon Get Reunited With Michael Weatherly And Cote de Pablo After Pauley Perrette And Duane Henry's Exit?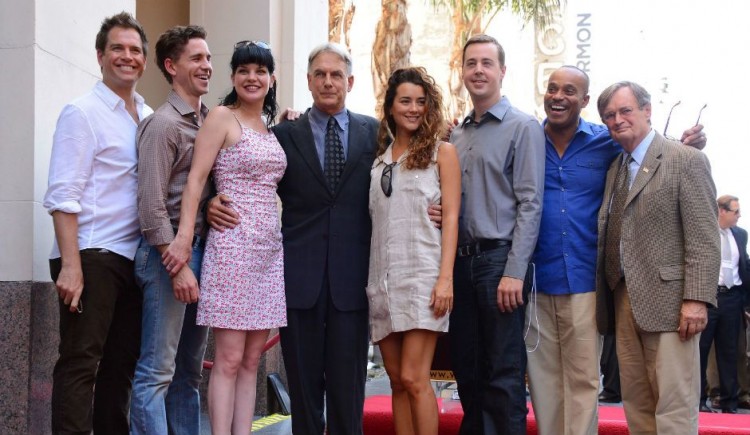 A lot of fans were saddened after Pauley Perrette finally bid her last goodbye in NCIS Season 15. It is a very popular fact that the 49-year-old actress' character, Abby Scuito, is among the much-loved characters of the most successful American police military procedural drama series. Now, avid followers of the show are wondering as to how will Mark Harmon, Maria Bello, Wilmer Valderrama, Emily Wickersham, and the rest of the NCIS team will move on without Pauley.
In an interview with Entertainment Tonight, Pauley Perrette revealed that she tried very hard not to cry over the fact that her character has already departed from the famous American series. The co-star of Mark Harmon told the entire cast and crew of NCIS Season 15 that she loves them so much. "I just made a very feeble attempt to try and tell them without crying and I made it for about 10 seconds," the civil rights advocate told the publication.
The former NCIS Season 15 lead actress added that she will miss her character. Pauley Perrette eve admitted that "a world without Abby is strange...It's been quite a journey." When asked what should her fans expect in the future, the former co-star of Mark Harmon said she does not know what's in store for her. She, however, promised to reveal her plans the soonest time possible.
Aside from Pauley Perrette, Michael Weatherly also got emotional over Abby Scuito's departure in NCIS Season 15. The former lead character of the series shared a clip of him on Instagram earlier this week. "Pauley Perrette, series finale. I'll be watching with a box of Kleenex. I will be watching #abby tonight on #ncis and telling my kids,'...it's ok. It's ok.' Big kiss!" the actor wrote in the caption.
Most fans can recall that Michael Weatherly left the show in 2016 and joined the Bull series. He was, then, followed by his former on-screen partner Cote de Pablo. There have bee reports claiming that Michael and Cote could possibly reunite with Mark Harmon and the rest of the team in the near future. However, Korea Portal predicts that this supposed reunion is very unlikely to happen before NCIS Season 15 ends.
Meanwhile, CarterMatt shared that Mark Harmon's character, special agent Leroy Jethro Gibbs, and the rest of the NCIS team will try to move on without Abby Scuito and Clayton Reeves, portrayed by Duane Henry, in the upcoming NCIS Season 15 Episode 23. While most of them will feel the struggle, Leroy's group will have to solve another case that will force them to get their heads back in the game.
No other details about the upcoming 23rd episode have been released as of yet. Fans are encouraged to religiously follow the series to know if Mark Harmon and his team can get themselves together after the loss of their two associates. Stay tuned for the latest spoilers, news, and updates about NCIS Season 15.
© 2019 Korea Portal, All rights reserved. Do not reproduce without permission.