'Game of Thrones' Spoilers & Theories: Children Of The Forest's Plans Revealed; Bran Theorized To Be The Main Villain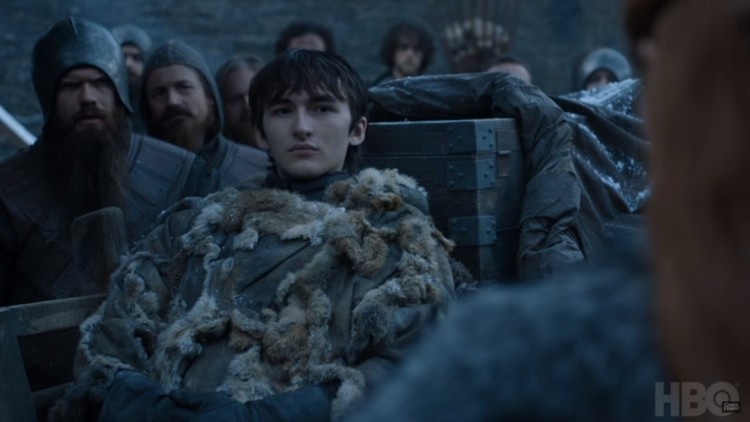 HBO's Game of Thrones is nearing its final season and with it comes the end of the show. However, the television adaptation of George R.R. Martin's A Song of Ice And Fire epic leaves out a lot of subplots and details. One of these is the Children of the Forest.
Those who have been keeping tabs on all the seasons of Game of Thrones will recall that not much has been done to make the Children of the Forest well adapted. Sure, they were introduced as some sort of plot device or background to everything, but their introduction and how important they were in the plot was only incorporated in a few episodes.
Some theories, however, suggest that the Children of the Forest were definitely more than background stories in Game of Thrones since the Children of the Forest actually created the biggest threat in Westeros, which is the White Walkers who can create an indestructible army out of corpses. The said theory suggests that the Children of the Forest have actually been plotting the death of mankind in Westeros.
To do this, of course, they need the White Walkers to finish the job for them since the Andals, or the current rulers of Westeros in the show, have slaughtered Children of the Forest in the past. While the White Walkers were threats to the children of the forest, they also view the Andals as bigger threats. Though they might be able to control White Walkers, it's no contest who the Children of the Forest will pick.
There is one White Walker that they could not control though, and this is the Night King. Several theories then suggest that Bran Stark is actually the Night King, or at least controls him. The Children of the Forest probably want to destroy the Night King so they can regain control of the White Walkers. But, since Bran is the Night King, the Children will have to wait for Bran to exist and be able to complete his time loop and assume control of the Night King in the current Game of Thrones timeline.
This can be quite hard to swallow, though, since Game of Thrones did show the Children of the Forest dying in the previous seasons. Then again, nothing is really known about the plot of the upcoming last season and how they plan to fill in the gaps. For now, fans will have to wait until 2019 for things to become clear.
© 2020 Korea Portal, All rights reserved. Do not reproduce without permission.