'Days Of Our Lives' Spoilers: Farah Fath's Mimi Lockhart Is Coming Back To Town And She Might Cause Trouble In Salem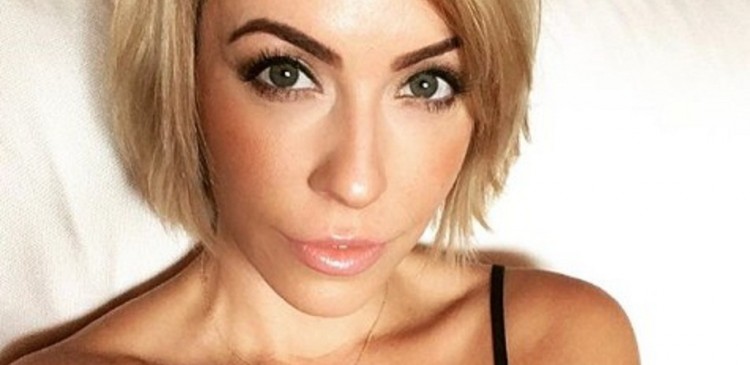 Days Of Our Lives fans are thrilled to see Mimi Lockhart once again. Actress Farah Fath has confirmed that she is coming back to DOOL to reprise her role as Mimi.
Fath thanked all DOOL fans for the warm reception following the announcement of her return. Although Days has yet to reveal the details on how or why Mimi is going back to Salem, Fath teased that there will be "changes this fall." This also suggests that Mimi will reappear later this year.
Fath also confirmed that her character would only appear in "handful of episodes," meaning Mimi will eventually leave again. Nonetheless, many DOOL fans are still pleased to see more former characters back into the Days mix. Fath has joined the list of former cast members, such as Chandler Massey, Sami Brady, and Judi Evans, who recently reappeared in Salem.
However, there are still DOOL fans who are wondering how Mimi will connect to the current storylines. Some pointed out that many of the characters who Mimi has a connection with aren't in the show anymore. What brings Mimi back to Salem is anyone's guess at the moment. Is she going to cause trouble in Salem again like her mother? That is something that DOOL viewers have to wait for until later this year.
Fath first appeared in the NBC daytime soap as Mimi in 1999. Bonnie's (Evans) daughter was Belle Black's BFF. She left Salem after Bonnie took the blame for killing Mimi's father. Apparently, David Lockhart used to abuse his family. Mimi killed her father, but she suppressed the tragic memory, and instead of letting her daughter go to jail, Bonnie owned up to the crime.
Bonnie recently returned to Salem and caused trouble in town through her doppelganger Adrienne. She did manage to escape Salem without going back to prison.
Fath exited Days in 2007 and joined the cast of One Life to Live. She worked with current DOOL head writer Ron Carlivati during his time with OLTL. Reports indicate that Fath is currently taping at the Burbank Studios for her DOOL episodes that will air in fall.
Fath also previously starred in the reality show Dirty Soap, along with other soap stars after she left OLTL in 2012. Fath and co-star Kirsten Storms from General Hospital previously worked together on DOOL and had been friends since. However, the two had a huge fight in Dirty Soap. E! Channel eventually canceled the show after only one season.
Stay tuned for more updates about Fath's return in Salem. Meanwhile, Days Of Our Lives airs weekday afternoons on NBC.
© 2019 Korea Portal, All rights reserved. Do not reproduce without permission.