Rookie Female K-Pop Group (G)I-DLE Tops iTunes Charts In Over 10 Countries + Makes Debut At Billboard's World Albums Chart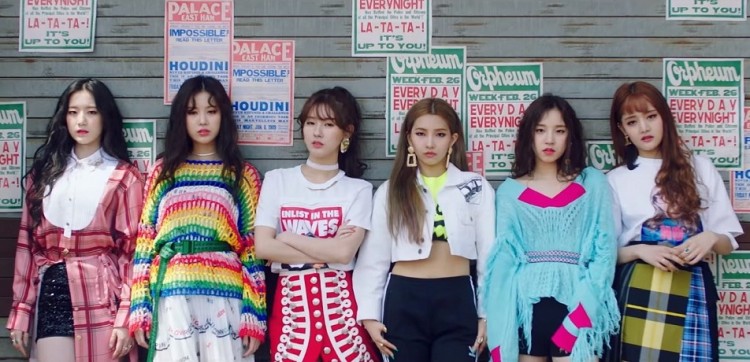 The new female K-pop group (G)I-DLE is quickly making a name to the international music scene. The group's debut album I Am has topped the iTunes K-pop charts in 11 countries.
(G)I-DLE debut last week with their first ever mini album, titled I am, and its title track "LATATA." This early, Korean group is already dominating the Korean artists' charts in 11 countries including the United States. According to iTunes K-Pop chart dated May 8, the group also reached the top of the iTunes charts in the U.K., France, Germany, Belgium, Canada, Australia, Turkey, Indonesia, and Singapore.
In addition, the music video of "LATATA" has also garnered over 2.4 million views after a week of its release. Each of the six members of (G)I-DLE shows off their moves on the MV of their debut track which likewise garnered positive reviews from K-pop fans. The "LATATA" song was co-composed by band member Jeon Soyeon. Watch the "LATATA" MV below.
Moreover, (G)I-DLE also joined the likes of BTS, NCT, and GFRIEND at the Billboard's World Albums chart for the week ending on May 1. The group made their debut on the chart at No. 7 with their EP I Am.
BTS once again grabbed the No. 1 spot for its album Love Yourself: Her. The Bangtan Boys' EP is already on its 33rd week on the chart. The group's "Face Yourself" remains on the chart at No. 8, while their repackaged album You Never Walk Alone is in its 39th week at No. 11. J-Hope's mixtape "Hope World" got the No. 12 place. GFRIEND's sixth EP Time for the Moon Night is at No. 6, while NCT's Empathy is at No. 15.
(G)I-DLE, short for GIRL-I-DLE, is the latest girl group from Cube Entertainment. The band has six members: Jeon Soyeon, Minnie, Miyeon, Shuhua, Soojin, and Yuqi. The girls recently expressed their gratitude to their K-pop role models following the success of their first album.
Jeon Soyeon revealed that it is K-pop group BIGBANG that inspired her to become an idol. Yuqi and Shuhua, on the other hand, admitted that HyunA has a huge influence on their decision to become singers. When asked during their debut showcase if HyunA offer an advice for them, Jeon Soyeon admitted that the singer/songwriter did offer her support for the new girl group.
"HyunA came down to our practice room once to see us dance. She gave us a lot of support then and said good things, so we were really grateful," Jeon Soyeon said.
© 2023 Korea Portal, All rights reserved. Do not reproduce without permission.