JBJ News & Update: Find Out What Kenta Takada, Kwon Hyeonbin, Kim Yong Guk, Kim Sang Gyun, Noh Tae Hyun, Kim Dong Han Have Been Up To After Their Promotion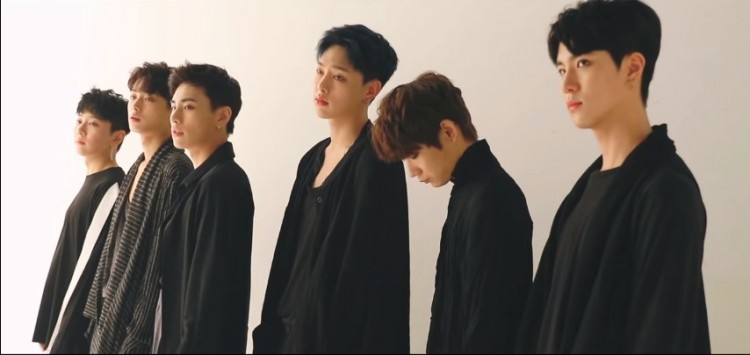 After JBJ bid their goodbye on April 30, its members now have their own projects. Kenta Takada, Kwon Hyeon Bin, Kim Yong Guk, Kim Sang Gyun, Noh Tae Hyun, and Kim Dong Han opted to stay at the JBJ dorm while planning their next promotions. Now, they are starting to make their own scenes.
OUI Entertainment confirmed on Tuesday, May 8, Kim Dong Han will be debuting solo. The 19-year-old star is now doing his best in preparing for his solo debut album, which might be released in mid-June. The former JBJ member's LP is said to be a mini-album.
"As it is his first solo album, he is preparing with all his effort," the agency said, per All Kpop. In fact, Kim Dong Han is about to do B-side tracks' recording, while working with different "well-known producers." OUI Entertainment also asked for JBJ fans' support and continued interest in Kim.
From the looks of it, Kim Dong Han is the only JBJ member who is returning solo to the music industry so far, Soompi reported. Unlike him, Kim Sang Gyun and Takada Kenta will be both starring in a web drama with the working title Barefoot Diva.
To recall, Kim Sang Gyun was first introduced as ToppDogg's member after it changed its name to XENO-T. He then left the group to compete in Produce 101 Season 2. At the time, his agency, Hunus Entertainment, said it will reveal his future activities when his promotion for JBJ ended.
Kwon Hyun Bin, on the other hand, will also be seen in the new MBC variety show, Dunia. The former JBJ member will be continuing doing other activities like modeling, acting, and appearing in different television programs.
Additionally, Noh Tae Hyun will return to his group, HOTSHOT. Ha Sung Woon is now promoting with Wanna One, while Hojung is with UNB. Kim Yong Guk will be also introduced as a member of a new boy group, Shihyun, which he had promoted as a duo in 2017. They will be joined by other trainees. With all the solo activities they have, it looks like there will be no any kind of group activity for JBJ yet.
© 2020 Korea Portal, All rights reserved. Do not reproduce without permission.