AMD Ryzen Threadripper Gen. 2 News: Release Schedule Confirmed, Specs Detailed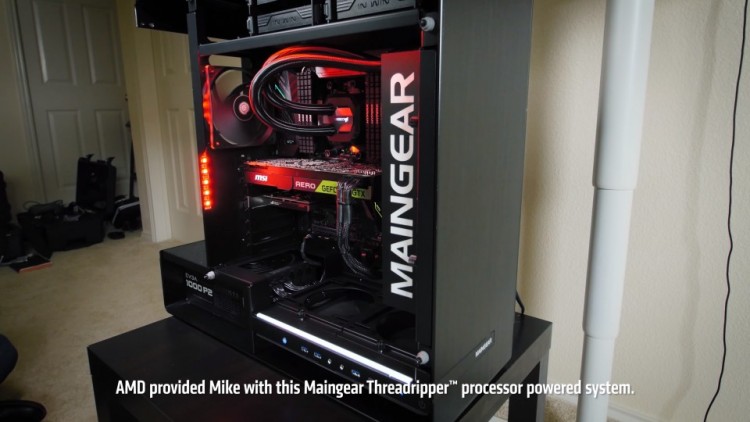 Advanced Micro Devices (AMD) is now poised to take the processor crown from Intel, as their next big central processing unit (CPU) release is just around the corner. Following the successful release of the 2nd-generation Ryzen processors, AMD is now getting ready for the Threadripper CPUs.
The 2nd-generation Ryzen Threadripper CPUs, like its predecessor last year, is hailed as AMD's own high-end processors for the most demanding tasks. They are also AMD's answer to Intel's Core X high-end processors, and in fact, Intel's offering last year was heavily contested by the 1st-generation Threadripper CPUs from AMD, meaning PC enthusiasts and tech reviewers can expect the same performance from AMD.
Those in the market for a high-end CPU will also have a reason to get excited as early as now for the 2nd-generation Ryzen Threadripper since the CPU tier is expected to arrive during the second half of 2018. Specifically, the exact month is said to be around August which is just a few months from now.
A lot of new stuff is also expected alongside the release of the 2nd-generation Ryzen Threadripper, also known as Ryzen Threadripper 2000. For one, a new motherboard design is due since the new CPU is set to have a lot of new features and improvements that can be taken advantage more efficiently with a new chipset. The exact details are still unclear regarding the new motherboard design or compatibility for Ryzen Threadripper 2000, but AMD might soon clear this up.
Similar to the consumer-grade 2nd-generation Ryzen Processors, the Ryzen Threadripper 2000 will also boast a big leap in terms of performance. Average clock speeds are then expected to increase by at least 300 megahertz (Mhz) compared to the previous generation. As for the flagship Ryzen Threadripper 2000, which is the Threadripper 2950X, users can certainly expect it to have a base clock speed of 3.7 gigahertz (GHz)+ and a Turbo of 4.35 GHz+, though nothing is confirmed yet at this point.
Regardless, it looks as if the Ryzen Threadripper 2000 will be worth the wait. So, if you are in in the market for a new PC, then you might want to hold off until the Threadripper 2000 gets released by AMD.
© 2019 Korea Portal, All rights reserved. Do not reproduce without permission.