Angelina Jolie Allegedly Wanted Ed Skrein On 'Maleficent 2' To Make Brad Pitt Jealous: 'Deadpool' Star Not Interested To Hang Out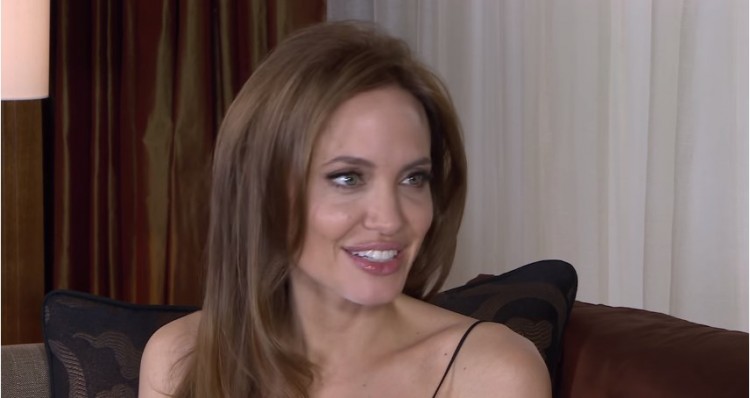 Rumors are swirling that Angelina Jolie is flirting with her 'Maleficent 2' co-star, Ed Skrein. This move is said to make Brad Pitt jealous, but it looks like the hearsays are not true at all.
According to Gossip Cop, there is no truth behind the rumors surrounding Angelina Jolie and Ed Skrein. There is no reason for the 42-year-old Lara Croft: Tomb Raider star to make her estranged husband Brad Pitt jealous.
The rumors about Angelina Jolie and Ed Skrein started when the latter was cast as Maleficent 2's new villain. A source allegedly told Star that Brad Pitt's ex-wife wanted the 35-year-old Deadpool actor in the movie because he is "young, gorgeous, and has the perfect body." The insider also added the mother-of-six "loves the idea of working with him."
The source went on to say that Angelina Jolie wanted to talk to Ed Skrein behind the scenes of Maleficent 2 to find out what interests him. If rumors about them started, the insider revealed Brad Pitt might get jealous knowing his ex-wife is flirting with the Game of Thrones star. "She'd be lying if she said she wasn't interested in seeing how this pans out," the source said.
Additionally, there are rumors Angelina Jolie has something to do with Ed Skrein's inclusion in the cast of Maleficent 2. However, Celebrity Insider revealed The Transporter Refueled star is so reserved and professional; he would rather not hang out with his co-stars—even if it is Brad Pitt's estranged wife.
In fact, in an interview, Ed Skrein revealed he often gets invites from his co-stars to hang out after premiere events or parties. However, he revealed he is the "most boring person" in the world as he would rather return to his hotel room and rest.
On the other hand, in a recent interview with People, Angelina Jolie said that she is not interested in going on a date at all. After her high-profile split with Brad Pitt, the Salt actress is not seeing anyone and has no plan on meeting new guys. So, the rumors about her and her Maleficent 2 co-star Ed Skrein are not true at all.
© 2020 Korea Portal, All rights reserved. Do not reproduce without permission.