'Pokemon GO' Latest News Update: What Else Should Gamers Expect? Niantic CEO John Hanke Reveals Future Of The Game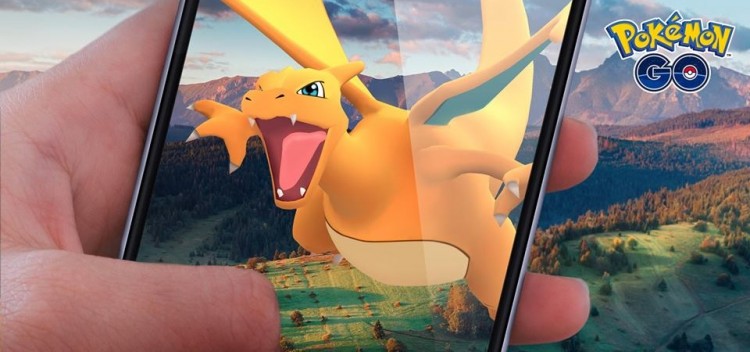 Pokemon GO took the world by storm when Niantic released the game back in 2016. The augmented reality game became such a craze that seeing people from all walks of life roaming around parks and other public places to catch these virtual pets became a norm. It's a game perfect for everyone and it even gave people the motivation to get some exercise.
However, those who thought that such an awesome game can no longer be improved on are dead wrong. Niantic CEO John Hanke just revealed the exciting things coming to all Pokemon GO players very soon.
The Level Cap Will Be Increased
Currently, the maximum level of the Pokemon GO game is 40. This means that once a player reaches this level, there is simply no more room to grow. Fortunately, Niantic CEO John Hanke confirmed that they are going to increase this level cap. However, Hanke did not reveal what the new cap will be.
Surprisingly though, Hanke did not make this announcement via a press release. As luck would have it, he shared a flight with Doctor PoGo, a four times Level 40 trainer, which just shows how passionate he is with Pokemon GO. The conversation between the two quickly veered into the game which is how Doctor PoGo got Hanke to spill the beans. And yes, he has the mandatory selfies to prove the encounter.
Generation 4 Pokemon Are Coming
Another detail Hanke revealed is that there will be a new set of characters coming to the Pokemon GO game. And they are not just regular ones at that but Gen 4 Pokemon. This generation of Pokemon was introduced in Pokemon Diamond and Pokemon Pearl which were available on Nintendo DS. Its notable members include the creator of the universe Pokemon god Arceus as well as the Legendary Dialga.
PokeStop Submission
One of the major concerns of Pokemon GO players since they started playing the game is the location of PokeStops. Depending on one's location, the closest one can be as close as just around the corner or a few miles away. One obvious solution is to let players suggest where they want the PokeStop to be located. Thankfully, Niantic understands these concerns and will soon be accepting submissions for possible locations.
Trading, Player vs Player Battles
In addition, Tsunekazu Ishihara of the Pokemon Company already revealed a while back that they are currently mulling the inclusion of two features to the game. They plan to add a trading feature where players can trade items or beasts with any player around the world. The other feature is a new player vs. player battle. At the moment though, Niantic has not yet confirmed any of these features. Stay tuned for the latest news and updates about Pokemon GO!
© 2019 Korea Portal, All rights reserved. Do not reproduce without permission.