BTS Rap Monster, Lucia Dating? Singer's Tweet Reveals Real Status With RM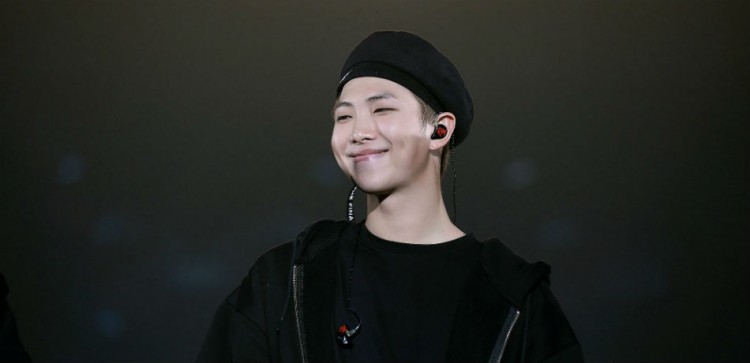 If there's one thing that fans want to know the most about their idols, it is about their love life and who they are currently dating. Since being in a relationship affects the K-pop stars' status in the industry, they, most of the time, opt to keep their personal life as private as possible. However, being a part of the mega-popular boy band BTS, Rap Monster couldn't get away from all the recent dating rumors.
BTS members Jin (Kim Seok-jin), Suga (Min Yoon-gi), J-Hope (Jung Ho-seok), Rap Monster (Kim Nam-joon), Jimin (Park Ji-min), V (Kim Tae-hyung), and Jungkook (Jeon Jung-kook) have previously noted that they are all single. This is the status that their fans, called the ARMYs, would want them to stay in for as long as they can. However, it is no secret that fans couldn't control their idols' emotions and their attraction to women is something that they shouldn't be denied of.
BTS Rap Monster Promotes Lucia's Song On Twitter, Starting Rumors That They May Be More Than Friends
In fact, Rap Monster recently showed emotions towards Lucia (Shim Kyu Sun) when he shared a screenshot of the singer's single "Your Flower Language" on BTS' official Twitter account on April 29. Although this could just be a friendly gesture, fans couldn't help but wonder if something romantic is brewing between the two stars.
As if that's not enough, Lucia then took to her own Twitter account to share her appreciation for the BTS star. "BTS' RM-nim, thank you for always checking out my songs and also promoting (?) them on your official Twitter account," Lucia tweeted along with Rap Monster's screenshot.
Lucia's Tweet Reveals Real Status With BTS Leader Rap Monster
Both tweets understandably ignited all the Rap Monster and Lucia dating rumors. However, the last part of the singer's message seemingly confirmed that they don't really know each other that much.
"I want to deliver a message of appreciation but I don't have a way to reach you so I'm writing it here," she said. "I'm also always touched by your music. I'm cheering you on!"
© 2023 Korea Portal, All rights reserved. Do not reproduce without permission.