Yoo Byung Jae Bravely Mocks YG Entertainment's Drug Issue, SM & JYP Entertainment's Controversies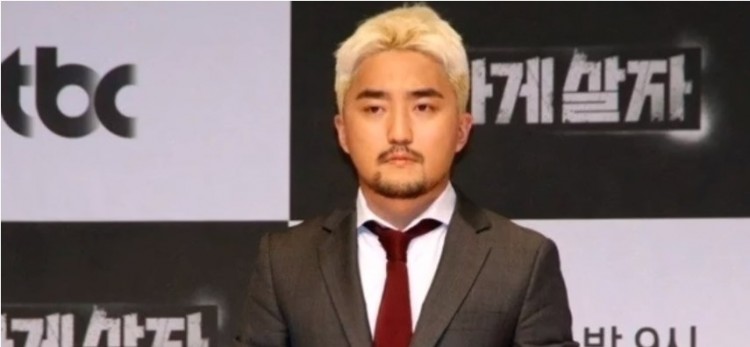 It can't be denied Yoo Byung Jae is one of the most popular comedians in South Korea today. As he is now considered as the second most important labelmate of his agency, YG Entertainment, the 29-year-old star is not afraid to mock the famous entertainment company and other known agencies in the country.
About 4,000 fans were caught off-guarded at Yoo Byung Jae's three-day stand-up comedy performance, titled B's Joke, at Blue Square iMarket Hall in Seoul on Friday, April 27, to Sunday, April 29. The television personality bravely talked about the drug controversies YG Entertainment is facing because of its artists. "Pharmacy is the problem with YG," he said, per All Kpop.
Yoo Byung Jae didn't even stop there as he even mocked other major agencies in South Korea—SM Entertainment and JYP Entertainment. "China is the problem with SM and America is the problem with JYP," he continued to say. Although his remarks surprised everyone, they couldn't help but laugh at his jokes. In fact, he even made fun of the current events and other controversies in the country that included feminism. He even gave his own review of the drama series My Mister.
Meanwhile, Ahn Young Mie revealed Yoo Byung Jae is the "second most important labelmate" at YG Entertainment on Song Eun Yi and Kim Sook's Unni Radio. The actor and screenwriter, on the other hand, didn't deny the claim and admitted it is "somewhat right." He then said the comedy brand handles the agency's comedians. As Ahn Young tops the list, he comes after him.
So, as Yoo Byung Jae is YG Entertainment's second most important labelmate, a lot of fans are wondering how much he earns in a month. On Park Myung Soo's Radio Show, DJ Park Myung Soo asked the comedian about his salary.
Before answering his question, Yoo Byung Jae let out a big laugh and said it was the "most reckless question" he was ever asked this year. He then chose not to give the exact amount of his earnings, but he said it is "not bad." In fact, the amount he makes in a month makes him more worried than ever as his family's spending becomes crazier than usual.
Yoo Byung Jae revealed his father is giving him subtle hints that he wants a new car. His mother, alternatively, wants to buy a new house. "I have many concerns," he said. He even joked that his family seems to think they can rely on him now, especially when he managed to be a part of YG Entertainment.
© 2020 Korea Portal, All rights reserved. Do not reproduce without permission.