'Pretty Noona Who Buys Me Food' Spoilers, News & Update: Jung Hae In, Son Ye Jin Reveal Their Favorite Sweet Kiss, New Episode Teases Another Intimate Scene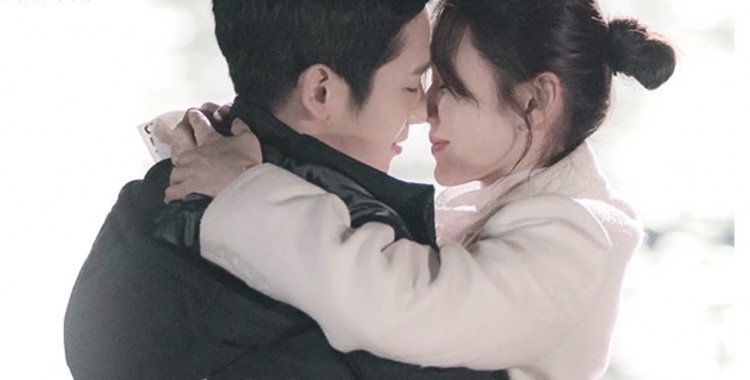 JTBC's drama, Pretty Noona Who Buys Me Food, is now making waves and definitely a trend with its different kind of love story. In fact, fans love the said TV series led by Jung Hae In and Son Ye Jin. So, in a press conference on Thursday, April 26, the on-screen couple teased each other by revealing their favorite sweet scene.
Son Ye Jin, who plays the role of Yoon Jin-ah, said every scene they do for Pretty Noona Who Buys Me Food always turns out beautifully. However, she particularly liked the scene where she and Jung Hae In shared a kiss after "slipping down the forest." This sequence was their first-ever kiss scene in the series. "I think our emotions were well portrayed and it was lovely," she said, per All Kpop.
On the other hand, Jung Hae In, who portrays the role of Seo Joon-hee, revealed his most memorable Pretty Noona Who Buys Me Food sweet scene is the "airplane kiss at home." In the sequence, he and Noona were watching videos of real couples then that scene came up, where he told her they should try. As what they did was very new to him, he said it would stay in his memory for a lifetime.
Meanwhile, in the upcoming episode of Pretty Noona Who Buys Me Food, fans are about to witness another sweet kiss shared by Son Ye Jin and Jung Hae In. In the new photos released by JTBC, the two are seen sharing a kiss inside an elevator, Soompi reported.
To recall, in the previous episode of Pretty Noona Who Buys Me Food, Yoon Jin Ah and Seo Joon Hee already told her father about their relationship. However, his sister just found out they have a romance on her own. Hence, as their secret is now revealed, the next episode's kiss scene just proves everything is fine.
To recall, Yoon Jin Ah was afraid to let her family know about her relationship with Seo Joon Hee. But, when she saw him upset about her decision, she tried her best to have the guts to tell it to Kyung Sun.
Unfortunately, before she managed to tell her, she already saw her drawing in his sketchbook. Now, their next problem will be her mother. Pretty Noona Who Buys Me Food's new episode will air on Friday, April 27, at 11 p.m. KST on JTBC.
© 2022 Korea Portal, All rights reserved. Do not reproduce without permission.