'Game Of Thrones' Season 8 Theory: Jon Snow's Resurrection Possibly Caused By Different Powerful Character, Not Melisandre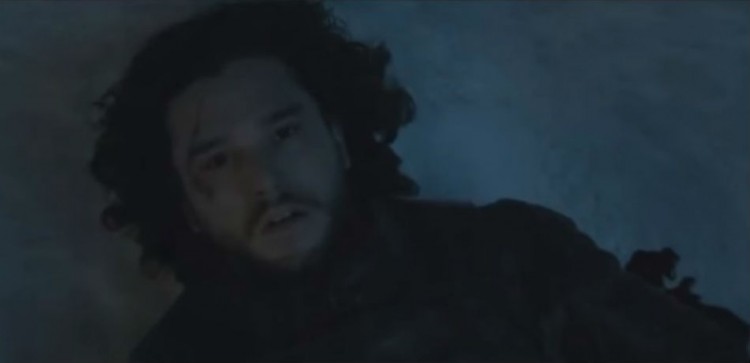 The final season of Game of Thrones might still be almost a year away but fans have not stopped speculating about the future of their favorite characters. Although most are concerned about who will eventually take the Iron Throne, there are also theories surrounding one character who has already been killed in the fifth season. Is it possible that Jon Snow's true savior was not actually Melisandre? The truth could be revealed in Game of Thrones Season 8.
The death of Jon Snow was certainly one of the most talked-about moments on Game of Thrones. Although the former Lord Commander of the Night's Watch was killed in the Season 5 finale, he was promptly resurrected by Melisandre in the next year. Interestingly, the scene where Jon is brought back to life has led to speculations that his true savior will be revealed in Game of Thrones Season 8.
According to Blasting News, there is a good reason why Jon Snow was not immediately revived when Melisandre finished her ritual and said the words of resurrection. A Game of Thrones Season 8 theory suggests that Bran Stark had actually decided to bring his adoptive brother back on his own after he traveled back in time.
Jon Snow's man bun might be the best thing about his resurrection. #GameofThrones pic.twitter.com/Winj6SRb23

— Pim W. (@PimKaprao) May 23, 2016
It is possible that Bran Stark will connect to the main Weirwood tree at the Isle of Faces where he will see Melisandre's attempt to revive Jon Snow? Unfortunately, it will be revealed that the Lord of Light did not heed the Red Woman's pleas to resurrect the future King in the North. Once Melisandre gives up and Jon's other allies leave the room, Bran decides to take matters into his own hands and successfully brings Jon back to life. The scene could be a major turning point in Game of Thrones Season 8 as it is revealed that Bran is truly as powerful as the Night King.
It is important to point out that the details have not been confirmed so it is best to take the information with a grain of salt. In the meantime, Kit Harington is preparing to tie the knot with former co-star Rose Leslie. The Game of Thrones Season 8 star has reportedly been using special Jon Snow stamps to mail his wedding invitations to his guests.
© 2019 Korea Portal, All rights reserved. Do not reproduce without permission.