'Red Dead Redemption 2' Release Date, News & Update: Artbook Leaked; Time Period Now Confirmed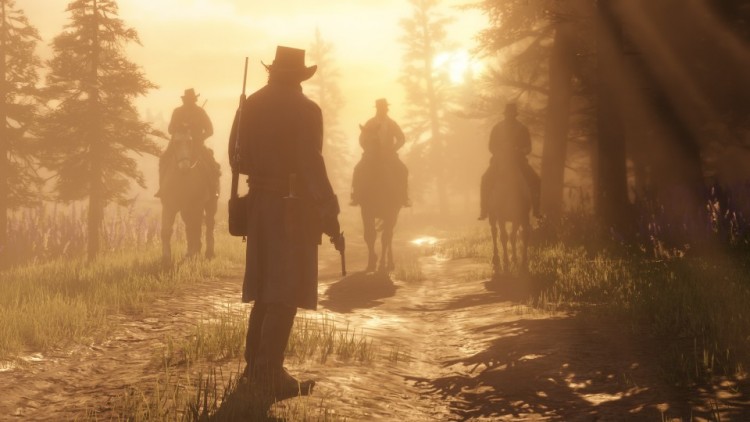 Red Dead Redemption 2 can almost be spotted dead ahead with its legion of fans anticipating and flocking to every leak, announcement, and teaser. This time around, a new material for the upcoming sequel to Red Dead Redemption has been leaked.
It came in the form of an Artbook for the game and was leaked on Amazon. The book was first spotted by RockstarINTEL where a listing titled The Art of Red Dead Redemption 2 appears to have been accidentally posted on the website. The book was priced at $35 but had a 22 percent discount and came down to just $27.30.
Unfortunately for those who wanted to have a look themselves, the title and the description of the listing has been removed. Though RockstarINTEL has already taken a screenshot of the whole page prior to the correction, and it can still be viewed. The description says what the book is all about, being a visual art companion to the game and offering a behind-the-scenes peek at the creative process of the developers.
However, there was one detail which led to another revelation for the game. From the description itself, the words "at the turn of the century" were mentioned, meaning the actual time period setting of the game has just been uncovered. To put it roughly Red Dead Redemption 2 will definitely take place sometime between 1899 and 1901 which is well within the late Western Frontier era of the United States (US) history.
It can be recalled that the predecessor, Red Dead Redemption actually took place during 1911 which is the end of the Western Frontiers. So it's pretty much confirmed that Red Dead Redemption 2 is a prequel and will chronicle the story of the some of the protagonists in the first game and their lives in the past.
Rockstar Games, the developers of the upcoming sequel tried to erase such a leak but were ultimately too late since the eager fans are already buzzing with the accidental information. For those wondering whether the product is actually real, Amazon itself has confirmed it so. The book also has a release date of October 30 and the Red Dead Redemption 2 also get released sometime around that time span too, which is still quite a long wait from now.
© 2023 Korea Portal, All rights reserved. Do not reproduce without permission.