'Running Man' Update: Lee Kwang Soo Deflects Jung Hae In Comparisons, 'Live' Star Says He And 'Something In The Rain' Actor Are 'Different'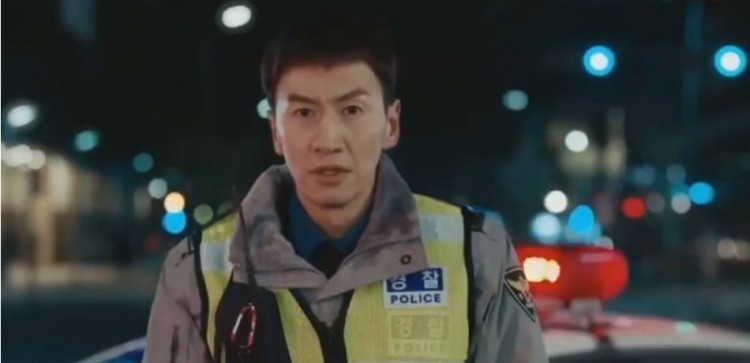 The cast of Running Man certainly has hilarious ways to get their co-stars talking. A recent episode of the tvN show has put the focus on Lee Kwang Soo, and his fellow castmates didn't waste time in offering tips to boost the Live actor's popularity. But could following Jung Hae In's footsteps truly be the right direction?
Lee Kwang Soo has certainly made a name for himself ever since he joined Running Man. After all, it's not easy to earn the nickname "Prince of Asia." Nevertheless, that hasn't stopped his variety show co-stars from comparing him to rising star Jung Hae In. Interestingly, the Live actor believes he and the Something In The Rain star have "different paths."
During the April 29 broadcast of Running Man, Yoo Jae Suk observed that Jung Hae In is enjoying a surge of popularity. According to Soompi, he then complained that his castmate Lee Kwang Soo could also achieve fame if he had "love lines" and proceeded to implore writers to "give him a romance."
The other Running Man cast immediately chimed in with their opinion. Jun So Min believes that Lee Kwang Soo should "have some kiss scenes" while HaHa suggested posting kissing videos on Instagram Live.
His Running Man castmates may be joking about boosting Lee Kwang Soo's popularity, but the actor had an interesting reaction to the teasing. "I think Jung Hae In and I are just walking two different paths," the Live star stated. It is understandable that the Prince of Asia might not be pursuing a romantic lead role for now while Jung Hae In appears to do well in love stories.
But is it possible that the cast of Running Man may have touched on a future storyline for Lee Kwang Soo's character in Live? Fans have been hoping that Yeom Sang Soo will eventually find some good fortune and romance in the TV series. It is also possible that Lee Kwang Soo could be involved in a new show where his character actually gets the girl in the end. Although nothing has been confirmed just yet, people can expect to see more of Lee Kwang Soo on Running Man and Live.
© 2023 Korea Portal, All rights reserved. Do not reproduce without permission.