North Korea Peace Treaty With South Could Be Problematic Due To Trump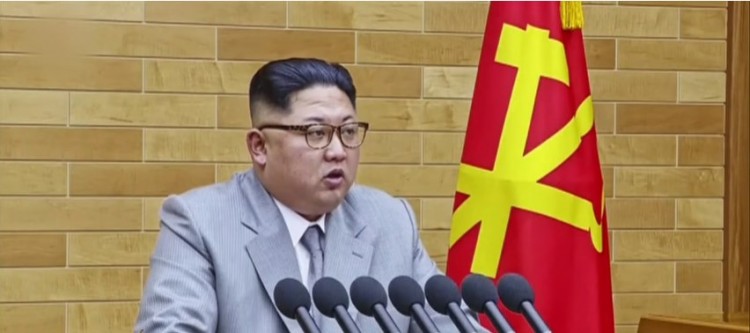 North and South may have recently come together and discussed peace with each other, but something might have been amiss with the way or intention for the said treaty.
This much was the case after the particular set or chain of events preceding the peace treaty between North and South, where US President Donald Trump can be recalled to have exchanged some insults and threats with Kim Jong Un, North Korea's leader. This has caused quite a stir back then since the Trump can be seen as a compelling figure, one that might eventually force North Korea to disarm its nuclear weapons.
Now, North Korea is discussing nuclear disarmament with the South, where the possibility of peace is finally being embraced by the Socialist country and its Republic counterpart. Kim himself is even considering the prospect of peace with the United States, its long-time enemy and rival ever since the Korean War in the 1950s which split the country into two.
Political analyst Janet Dally from the Telegraph UK posits that because of this, some might see Trump as the reason behind North Korea wanting peace. This alleged myth of causation certainly comes across as real for those who do not decide to dig deeper into the situation.
Dally suggests that Trump being the main cause of this peace treaty between North and South definitely does not have any merit. In hindsight, North Korea could easily have just bought itself its much-needed relief from economic sanctions with the peace treaty. It also now could have the right to demand the withdrawal of US support from South Korea.
So supposedly, what just happened with the peace treaty could be more advantageous for North Korea than most people think. The peace treaty could certainly have been a preferable option to an all-out nuclear war with the US. It certainly could buy Kim some time too.
Basically, North and South will benefit from their peace treaty, where both eventually initiate open trade with each other due to the lack of hostility. Meanwhile, Trump may have just lost his leverage since he can no longer threaten a peace-seeking country with nuclear war, making military action and presence in South Korea all the more unwarranted due to peace.
That is of course if only people realize that this is what's actually happening instead of assuming that Trump actually got what he wanted in threatening North Korea and Kim with a nuclear war.
© 2019 Korea Portal, All rights reserved. Do not reproduce without permission.