'This Is Us' Season 3 Update: Who Is The Mystery Woman in Randal-Tess Flash-Forward Talk? Sterling K. Brown Knows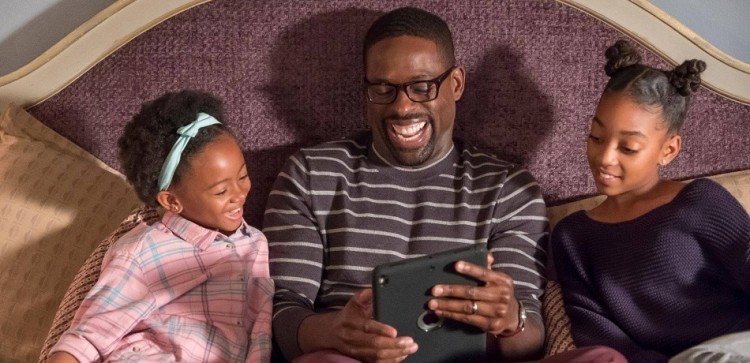 The identity of the mystery woman that Randall Pearson and adult Tess have been talking about in the This Is Us Season 2 finale has been the center of fans' discussion since the last episode aired. There were speculations that it could be Randall's wife Beth, his daughter Annie, foster daughter Déjà, or his mother Rebecca. However, new hint suggests that it could to entirely a different person, possibly someone that viewers haven't met before.
Sterling K. Brown, who plays Randall, revealed that he knows exactly who the mystery woman is. In the Season 2 finale flash-forward scene, older Randall and grown-up Tessa (Iantha Richardson) were seen talking about a woman that they are not ready to see. Randall cryptically told Tessa, "It's time to go see her," but Tess replied, "I'm not ready." Randall then admitted, "I'm not either."
Although the cast members remain tight-lipped about the "her" in Randall-Tessa conversation, they do offer some hints for fans. Brown admitted that he knows who that person is, but he is not ready to reveal her identity just yet. He, however, gave a hint that it could be someone that everyone is not expecting.
"I know who the person is that future Randall is referring to, but [This Is Us creator Dan] Fogelman would cut off my big toe if I actually told you who it was. But I can tell you it's probably not what you suspect. In classic Fogelman style, it will be like, 'Oh, wow - didn't see that coming,'" the Emmy-winning actor told Entertainment Weekly.
With Brown's statement and Susan Kelechi Watson's (Beth Pearson) earlier remark, fans could pretty much cross out Beth in the list of possible suspects. Watson earlier assured that her character is not dying in Season 3.
The mystery woman is definitely someone who is close to the Pearson family. Chrissy Metz (Kate Pearson) previously said the Randall-Tess cliffhanger would lead to something "not good" for the family.
"It's something you'd ... nobody ... it's not good. It's actually very heartbreaking," she said ahead of Season 2 finale.
More Backstories in
This Is Us

Season 3

Aside from the mystery woman, the third installment of the NBC breakout drama will also explore several backstories. It will delve into the past of Jack Pearson (Milo Ventimiglia) particularly his military service during the Vietnam War. The origin of Rebecca (Mandy Moore) and Miguel's (Jon Huertas) relationship will be looked into as well. The viewers will finally know what happened to Miguel after Jack's passed away.

The show will also look into Toby's (Chris Sullivan) depression history. Season 3 will also take a deeper look into Beth's backstory. Her mother and three sisters could probably appear in the third season. This Is Us Season 3 will have 18 episodes like in the previous installment. It is expected to premiere in fall on NBC. Stay tuned for more updates.

© 2023 Korea Portal, All rights reserved. Do not reproduce without permission.