'This Is Us' Season 3 Update: Susan Kelechi Watson Assures Beth Is Not Dying; Character's Backstory Will Be Revealed Next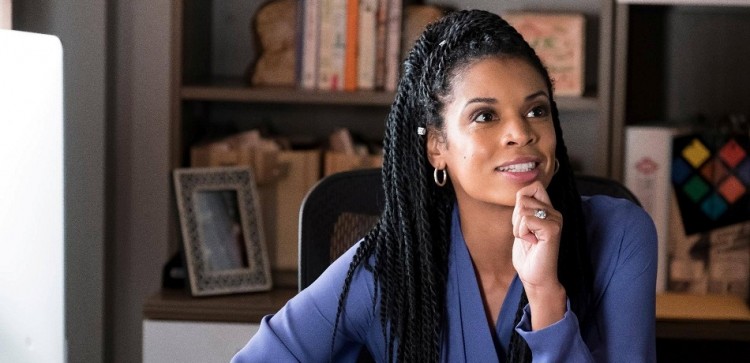 There will be a future Beth Pearson in This is Us Season 3, folks. Actress Susan Kelechi Watson, who plays the role of Beth in the series, assured fans that she is coming back in the third installment of the NBC drama.
Prior to the Season 2 finale, there were speculations that someone in the Pearson family will announce that he or she is terminally ill. Some believe that it will be Beth. Although she was okay in the finale, the speculations that Randall's (Sterling K. Brown) wife will die in the upcoming season remain because she was never seen in the fast-forward scenes in Season 2's ending.
Furthermore, there was also a scene of old Randal and adult Tess discussing a woman in their life who tthey are not ready to see at the moment. This makes fans to speculate that it could be Tessa's mother Beth, her sister Annie, or foster sister Deja. If that person is Watson's character, it means that there will be a future Beth in Season 3 or that she will be long gone and Randall and Tessa could be talking about "seeing her" in her final resting place.
Watson shot down the rumor that Beth is going to die in Season 3. In an interview with L.A. Times, she guaranteed thatBeth is very much alive. The actress also revealed that she has an idea about the "her" Tess and Randall are talking about based on what she knows about the future Pearsons. Watson, however, refused to name the character.
"I think I might. They might be changing it, but I think I might... I'm actually trying to think back to whether they made the hard decision. Stuff changes sometimes. But I feel like I know. There is some real stuff that happens in the future. And it involves the whole family. Does it necessarily mean Beth is dying - no. That's the spoiler I can give - she's not dead," she said.
Beth Pearson's Backstory in
This Is Us

Season 3

Watson also offered some hints on what to expect from her character moving forward. She said Season 3 will take a deeper look into Beth's backstory. Viewers have seen how Beth and Randall started their family but not her life prior to meeting her future husband.

Watson said fans will finally be able to have some perspective on what makes Beth a smart and loving wife and mother to Tess and Annie. In the previous season, viewers got to meet Beth's cousin, Zoe. The flash forward scenes show Zoe (Melanie Liburd) and Kevin (Justin Hartley) heading to Vietnam together. Fans are expecting to meet Beth's mom, who raised Zoe, and Beth's three sisters in This Is Us Season 3.

"That's something we're going to learn about in Season 3 - that she has a Jamaican background. Her mom is still alive, her dad isn't, obviously. She has sisters and comes from a big family. Seeing how that plays into her life, who does she go to for advice and help outside of the Pearson clan," Watson said in the interview.

This Is Us Season 3 is expected to premiere in September. NBC has yet to announce an official release date for the third season.

© 2023 Korea Portal, All rights reserved. Do not reproduce without permission.