BTS Captures The Heart Of Hollywood Star Terry Crews; Actor Talks About His Love For The K-Pop Band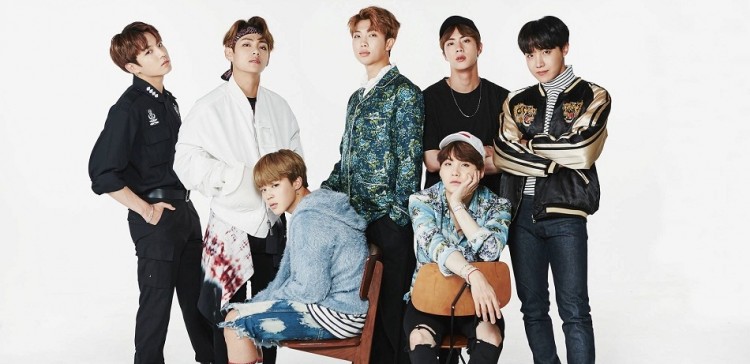 American actor Terry Crews has a heart for boy bands and he particularly likes K-pop group BTS. Crews confessed that he really watches the group when they are on TV.
Perhaps Crews hasn't seen BTS perform live yet, but he knows really well that the Bangtan Boys are great performers. In an interview with Chicago Tribune recently, Crews talked about how he adores BTS and why.
The Brooklyn Nine-Nine star revealed that he is a fan of BTS. He gushed when he recalled the first time he watched BTS perform. Crews is also amazed how the group consistently tops trending topics on Twitter.
"I love BTS. The first time I saw them I was like, 'These kids are jamming!' They're top trending on Twitter every time I turn around and I checked them out when they were on TV. They put on a show!"
Crews admitted that when he was young, he might not appreciate a group that didn't sing English songs. Now, as an adult, traveling the world has changed his perspective. He explained that the learning and experience that he acquired in his travels make him appreciate diverse cultures and the things that are unfamiliar to him like K-pop.
"That's something that travel has given me -- this appreciation for different cultures and things that are not familiar to me," the former NFL player turned actor said.
When asked about the country or city he would like to see next, he replied Mongolia. The country is just a three-hour plane flight to South Korea. Perhaps, Crews can make a quick stop in Seoul to personally meet his K-pop idols.
Celebrities Who Love BTS
Crews is the latest star from Hollywood who confessed their admiration for V, J-Hope, RM, Jimin, Jungkook, Suga, and Jin. Earlier this year, John Cena confirmed that he is a big fan of the group. In fact, during the recent Nickelodeon's Kids Choice Awards, he made a shootout to J-Hope and also danced to the tune of the band's hit single "Mic Drop."
Actor/singer Ansel Elgort has been an avid fan and a friend of the K-pop group. He hangs out with BTS when he is in Seoul. Suicide Squad actor Jared Leto, on the other hand, showed his fascination for BTS after he watched the group perform at the 2017 American Music Awards.
Singers Charlie Puth and Shawn Mendes are also admirers of BTS' music. Puth admitted that he likes BTS music. Puth and BTS actually have developed a friendship after Jungkook made a cover version of "We Don't Talk Anymore" with Jimin singing Selena Gomez's part in the song. As for Mendes, he signed up for the ARMY after meeting BTS at the AMAs.
Halsey developed a bond with BTS after they met at the Billboard Music Awards last year and exchanged sweet treats since. Meghan Trainor has also expressed interest in collaborating with BTS. She also called the group the "One Direction of K-pop."
© 2022 Korea Portal, All rights reserved. Do not reproduce without permission.