North Korea Frightened Seeing The United States' Airstrike On Chemical Weapons Factories In Syria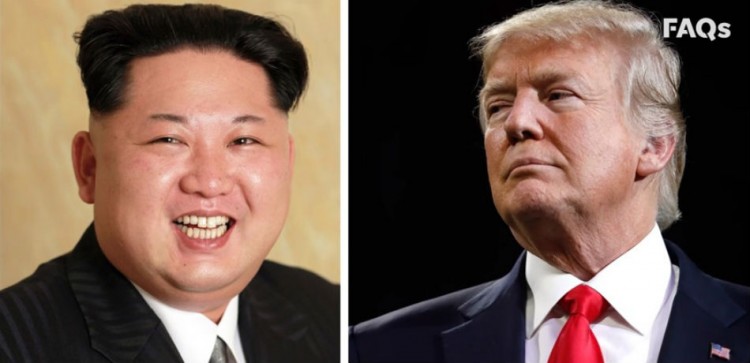 North Korea seems to support Syria. Kim Jong Un has recently given his statement in an indirect support of Bashar al-Assad, Syria's President after the US-led airstrike took place on chemical weapons factories on Saturday. Donald Trump authorized the strike in coordination with France and Britain after Syrian forces under the instruction of Bashar al-Assad launched a chemical attack on Douma city earlier this month killing at least 70 people.
North Korea's Kim Jong Un may lend his verbal support to Syria, but experts believe that the recent airstrike may benefit U.S. President Trump during his upcoming nuclear negotiations with Kim. However, it is also possible that the meeting between Kim and Trump will be postponed as the North Korean dictator is not in favor of the recent airstrike on Syria.
According to a North Asia analyst, Stephen Nagy, North Korea is looking carefully and tightening its security measures against the US after what they just saw in Syria this week. This airstrike is considered the biggest Western intervention in Syria's civil war since the start of the conflict in 2011.
Nagy further told the media that North Korea is trying to understand U.S. capabilities and what they may be able to do "in terms of taking out the regime." Hence, regime security is the priority for the Kim-controlled nation, as reported by Express. Even it has conveyed more messages stating that "the U.S. has to anyhow reach out and demonstrate that it is not interested in regime change but an alteration in the behavior of that regime."
Earlier, Kim escalated the fear of World War 3 due to his refusal to give up their nuclear arsenal, which could also have ended an insensitive flow of money and save its economy. Experts have warned that he is still not prepared to give up his nuclear arsenal due to fears of being thrown out of power.
Even a professor of the Korea National Diplomatic Academy, Kim Hyun Wook, stated that North Korea is frightened or concerned about the recent U.S. strike on Syria.
© 2023 Korea Portal, All rights reserved. Do not reproduce without permission.