Suzy Bae 2018: Lee Min Ho's Ex Reveals One Unusual Drinking Habit, Lee Dong Wook's Ladylove Might Work With Park Bo Gum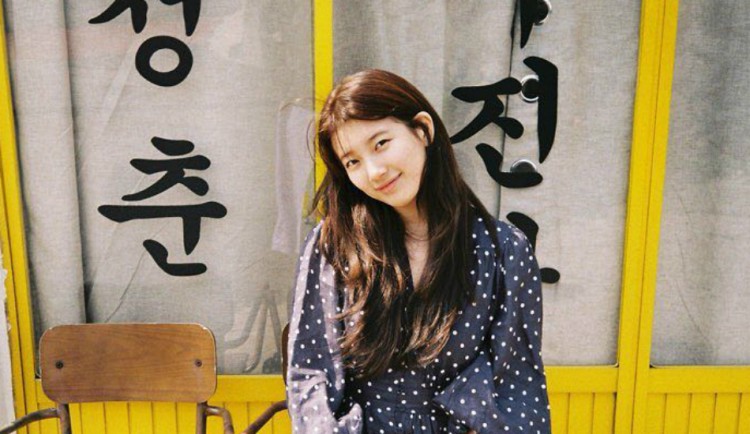 Suzy Bae is one of the most popular South Korean stars today. Aside from the very fact that she has appeared in various productions, the 23-year-old Gwangju-native was also linked to Lee Min Ho for two years. Last month, it was confirmed the singer-actress is exclusively dating Lee Dong Wook.
For starters, Suzy Bae was first introduced as part of the all-female group called Miss A. The former ladylove of Lee Min Ho got noticed and was approached to star in the 2011 television drama series titled Dream High. The success of the drama-musical show opened up a lot of doors to Lee Dong Wook's current girlfriend.
Suzy Bae, then, became a member of the Invincible Youth 2 -- a reality television series produced by KBS. Drama Fever shared that Lee Dong Wook's sweetheart made her movie debut via a 2012 film called Architecture 101, wherein she played as the younger self of the main female lead character. Earlier this year, the ex-girlfriend of Lee Min Ho returned to the music scene after several months of hiatus.
Recently, Suzy Bae shared one of her unusual drinking habits. AllKpop shared that the ladylove of Lee Dong Wook became so honest with CeCi magazine with regards to one of her interesting activities whenever she is under the influence of alcohol. The ex-sweetheart of Lee Min Ho told the publication that she usually interviews and records her friends whenever they decide to booze.
"When I drink with my friends, I turn on a recorder and interview them. When they listen to it again when we're sober, they say things they didn't know they would say or use words they don't know, which surprises them. Sometimes they even forget what they said completely."
In the same interview, Suzy Bae also revealed what inspires her music. The girlfriend of Lee Dong Wook stated that she usually does this unusual habit when drinking because she thinks people are more honest and transparent when they are drunk. Lee Min Ho's former partner added that all the details she gets when interviewing her inebriated pals help her in writing new songs.
"I want to do that sort of interview. When a person's drunk, I think you see a bit more of what they're actually like. I think it'd be fun to write articles and headlines with what people say honestly with the help of alcohol."
Meanwhile, International Business Times India reported that Suzy Bae and Park Bo Gum received offers to work together in a new series called People of Incheon Airport. As a matter of fact, the talent agency of the Love In The Moonlight actor confirmed the reports. However, it did not confirm if the two have already accepted it.
"New SBS drama 'People of Incheon Airport' is one of the projects he has been offered. His next project has not been decided yet."
The management of Lee Dong Wook's girlfriend also said, in a statement, that their talent received the offer. However, the ex-sweetheart of Lee Min Ho has yet to finalize her decision. Stay tuned for the latest news and updates about Suzy Bae!
© 2023 Korea Portal, All rights reserved. Do not reproduce without permission.