'Fear the Walking Dead' Season 4 Spoilers & Theories: Another Crossover Might Happen With 'The Walking Dead' Laura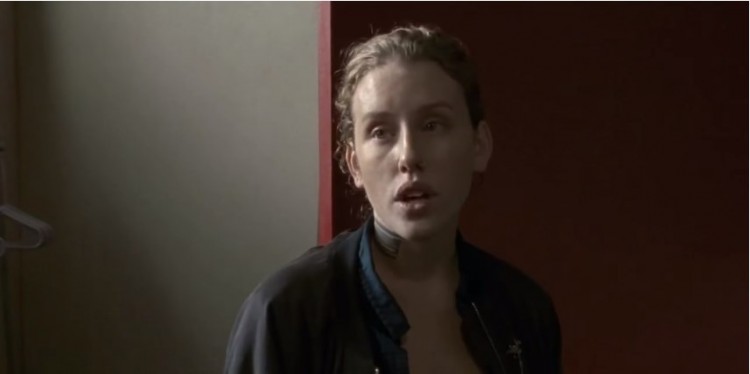 On Sunday, April 15, fans were treated with a back-to-back episode of The Walking Dead Season 8 finale and Fear the Walking Dead Season 4 premiere. It has been known that Morgan (Lennie James) will be crossing over from the original series to its prequel. However, it looks like there will be another character that will be crossing over.
Spoilers ahead don't read if you don't want to be spoiled with Fear the Walking Dead Season 4 Episode 1, titled "What's Your Story?"
The crossover began when Morgan made his way to Fear the Walking Dead Season 4 by walking from Virginia to Texas. The moment he met John Dorie (Garret Dillahunt), he asked him if he knows a woman named Laura. Lennie James' character didn't answer him right away. However, fans quickly assume that this Laura is the same woman from Negan's (Jeffrey Dean Morgan) group in The Walking Dead.
Laura (Lindsley Register) is part of the Saviors, but little is known about her character or even her backstory. She is mostly seen helping Negan trying to bring Rick (Andrew Lincoln) and his group down.
So, if ever Morgan knows her, as he might already see her, it might be impossible that he knows her name. In the Fear the Walking Dead Season 4 premiere, John told his backstory, thus, it was revealed he lived in a cabin alone when the outbreak started. Here, a woman named Laura came to him, and they were together, Variety noted.
However, in some twist of fate, they got separated. Since then, John continues looking for her. The only known trait to this woman is they have a matching gun. So, the big question today is, if this Laura is the same woman fans know from The Walking Dead. Also, will she be crossing over to Fear the Walking Dead Season 4?
In an interview with Entertainment Weekly, Fear the Walking Dead Season 4's new showrunners, Andrew Chambliss and Ian Goldberg, talked about the possibility of John meeting the woman he has been looking for.
"I think it's safe to say that John's search for her is going to have its ups and downs," Chambliss said. He also insisted that John is not going to give up that easily to find her. In fact, he even teased their paths might cross. But, he didn't reveal if when, where, and how this will happen as he hinted that Fear the Walking Dead Season 4 will have a lot of surprises to show.
"Like I said, some ups and downs for John on that journey," he said. On the other hand, Goldberg noted that John would have a hard time meeting Laura as there are a lot of struggles to find someone in this world.
© 2019 Korea Portal, All rights reserved. Do not reproduce without permission.