'Idol Room' Update: JTBC To Reunite Doni & Coni, Wanna One Will Be Show's First Guest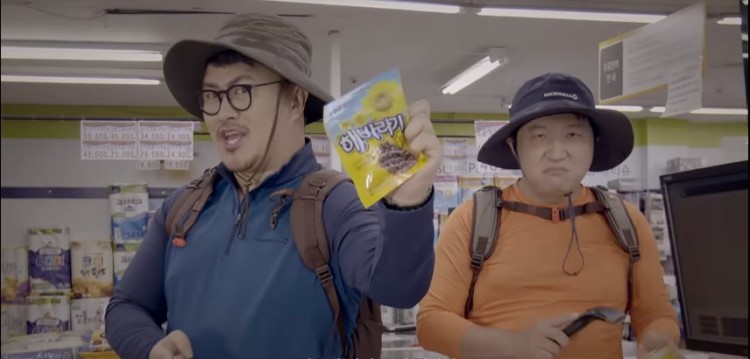 Fans will once again see the dynamic pair of Defconn and Jung Hyung Don together in JTBC's new show, Idol Room. For their first guest, the Doni and Coni duo will be with Wanna One.
After leaving MBC Every1's Weekly Idol, Defconn and Jung Hyung Don moved to the upcoming JTBC new idol show. A source from the latter revealed to All Kpop on Monday, April 16 that Wanna One will be the first South Korean boy band to grace Idol Room. In fact, the "I Promise You" hitmakers are set to do the recording with the comic pair soon.
Idol Room is said to be JTBC's first show that will guest just the idols in the country. Other production staff from Weekly Idol will also join Doni and Coni to build the show, Soompi reported. Also, Kim Jin PD will be with the two after working with them for seven years on MBC Every1's idol show.
JTBC earlier announced it would reveal a new idol show titled Idol Room. It aims to reunite the former Weekly Idol MCs, Jung Hyung Don and Defconn. The show is specially made to give reports about the idols in the country. It is the network's only series to feature idols.
Just like Newsroom, JTBC wants Idol Room to have "reliable and trustworthy" news reporting. "Just as 'News Room' deals with news with an empathetic, relatable approach, 'Idol Room' will also treat idols in the same manner," CP said. According to Kim PD, the network has no music program; thus it has to have one. As Jung Hyung Don and Defconn left Weekly Idol, it took the chance to ask them to come on board.
In a statement, the new show's chief producer Sung Chi Kyung revealed that the moment they heard Doni and Coni would be leaving Weekly Idol, they talked to the duo and discussed the new project with them, per Koreaboo. After a good talk, they decided to work together. However, as Idol Room seems to be like MBC Every1's show, he assured they would be adding some new twists to give fans something different.
Hence, fans will see Jung Hyung Don and Defconn in a new refreshing format. Idol Room will premiere on May 12 at 4:40 p.m. KST on JTBC and will be simultaneously broadcasted on V Live.
© 2023 Korea Portal, All rights reserved. Do not reproduce without permission.