Monsta X Will Have Own Lenses Through Lenstown, The Band's 'Spotlight' Received Official Gold Certification In Japan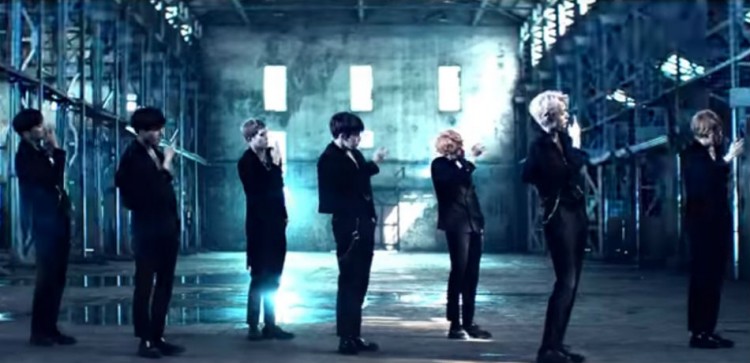 Monsta X has been chosen as the new face of Lenstown, South Korea's one of the leading brands specialized in offering contact lens. All the seven members of Monsta X - Jooheon, I.M., Hyungwon, Wonho, Minhyuk, Kihyun, and Shownu - will be modeling fashion contact lenses for Lenstown. One of the brand's executives said that since all the seven members of the South Korean boy dance group have different charms, personalities, and colors, the brand believes that they fit for the unique designs and uncommon colors of the products it offers.
Fans will be glad to know that their favorite Monsta X members will have their own lenses through Lenstown. The "Monsta X Lenses" will be made in seven colors and three different designs and launched in May this year, as confirmed by Allkpop.
"The members themselves participated in working on the 'Monsta X Lenses.' They had a part in the design and details and actively participated to give special enjoyment to fans," one of the Lenstown officials said.
The growth of this famous K-Pop band is on the upsurge and its recently launched Japanese original song Spotlight is adding fuel to its rapidly rising fame. The Recording Industry Association of Japan has announced on Thursday, April 12 that Monsta X's Japanese single Spotlight has sold more than 100,000 copies and honored with an official gold certification, as reported by Soompi. After getting released on January 31 this year, it topped both Tower Records and Oricon's daily chart in Japan.
Not only this, the band's sixth mini album The Connect: Dejavu extended play (EP) recently scored no. 1 on Tower Records' daily online sales chart. According to Nielson Music, the new EP also sold 2,000 in traditional album sales in the last week of March. The figure marks their best sales week ever in America, and also placed the guys at no. 2 on World Albums chart of Billboard in the second week of this month. However, presently, it holds the rank no. 8 in the World Albums chart.
Monsta X guys successfully accomplished their first world tour in 2017. The group traveled eleven countries and sixteen cities across the globe. They are presently busy in promoting its new album The Connect that features the superhit lead title track Jealousy. Stay glued to us to get more updates on this highly popular South Korea's band.
© 2019 Korea Portal, All rights reserved. Do not reproduce without permission.