'High School Rapper 2' Winner Update: Jay Park Hints Interest Of Recruiting Grand Winner Kim Ha On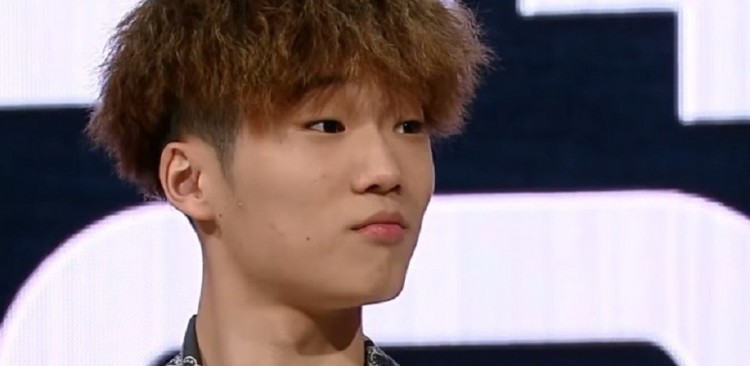 High School Rapper 2 has picked this season's winner Kim Ha On. As messages from fans and fellow artists pour for the new rapper, one message stood out from the rest, from Jay Park.
The Korean-American singer reportedly wrote a very short yet intriguing message to Kim Ha On. The message sparks speculation that the New Breed hitmaker could be interested in hiring Kim, also known as HAON, in his company. "How's H1GHR MUSIC? Kekekeke," Park wrote on Twitter.
Park founded both hip-hop record label AOMG and his new global label H1GHR Music. Both companies have been known in the South Korean music industry because of their exceptional music style. Park and producer Cha Cha Malone unveiled their new global music label almost a year ago. Among its Korean artists are Sik-K, PH-1, Groovy Room, and Woogie.
It is not unlikely that HAON will sign up for H1GHR Music. Park was one of HAON's mentors in Team GroovyRoom in High School Rapper 2. Some fans also pointed out that at the HIPHOPPLAYA FESTIVAL 2018 earlier this month, Park gave both HAON and Lee Byung Jae (also known as VINXEN) a chance to stand on stage to perform their now-hit single, "Bar Code."
High School Rapper 2 Finale
Kim Ha On emerged as the winner in the recently concluded Mnet's High School Rapper 2. HAON defeated VINXEN, Yoon Jinyoung (Clloud), Bae Yeon Seo (Webster B), and Jo Won Woo (H2ADIN). He took the grand prize with an overall score of 579 points.
It was a close match between HAON and VINXEN, who performed with Korean rapper Woo Won Jae in the finale and received a score of 443. HAON was last to perform and took to the stage with a track featuring Sik-K. He received a score of 445. At the end, when the scores of the first round were combined with the second round of votes, HAON emerged as the overall winner with 579 points.
HAON tearfully thanked his family and vowed to become a better rapper. The young artist shed tears while receiving his prize of a scholarship worth 10 million won (around $9,300) and an opportunity to release his own track. Kim Ha On's new song will be out online starting on April 20 at 6 p.m. KST.
Meanwhile, the top five young rappers of the Korean survival hip-hop TV show were also given the opportunity to rap a trendy track, titled "mi color." The music video of the song was also released on Saturday.
© 2023 Korea Portal, All rights reserved. Do not reproduce without permission.