TWICE Drops Teaser Images For Third Japanese Single 'Wake Me Up;' Members In More Mature Look Than in 'What Is Love?'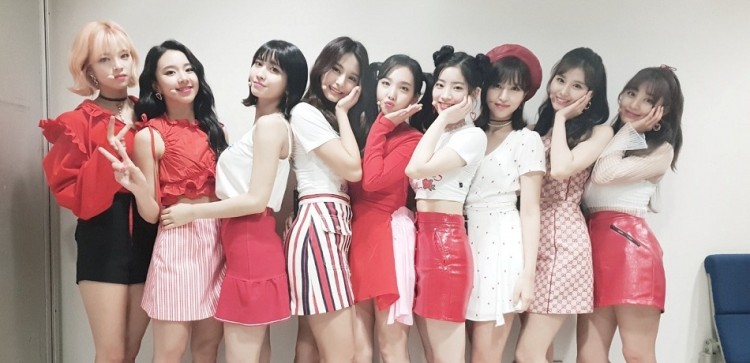 No one can stop TWICE. After the huge success of their new single "What is Love?," the all-female K-pop group is about to release their third Japanese single.
TWICE dropped the teaser images for the new track "Wake Me Up." One of the images is a group photo, while the two others are thumbnail images of all the members. The rest of the pictures are individual snaps of the girls. The concept of the promo images is more mature than those of "What is Love?"
"Wake Me Up" is slated for release on May 16, which is prior to TWICE's second concert tour. The Twice 2nd Tour: Twiceland Zone 2 - Fantasy Park will kick off in Seoul from May 18 to 20. The nine-member group will also make tour stops in Singapore, Bangkok, Jakarta, and Kuala Lumpur.
The K-pop idols also earlier released a new ABC Mart ad featuring the song "Wake Me Up." The girls were seen sporting Nike Air Max shoes in the new CF while playing around to the beat of their upcoming new single.
TWICE's Popularity In Japan
The South Korean girl group has a strong fanbase in Japan. That is not surprising as three of its members are Japanese—Mina, Momo, and Sana.
TWICE officially made its debut in Japan in June 2017 with the release of their first compilation album titled #Twice. The album peaked at the No. 2 spot in Japan's Oricon Albums Chart. Over 136,000 copies were sold within a week, making it the highest first-week album sales of a K-pop artist in Japan in two years.
TWICE immediately made a follow-up and released their first original Japanese single titled "One More Time" in October of the same year. The single achieved the biggest first-day sales with more than 250,000 units sold. The album became the fastest-selling LP of any K-pop girl group in Japan, making them the first Korean girl squad that earned Platinum certification from the Recording Industry Association of Japan for both the album and single in the same year.
Meanwhile, TWICE also broke their own record of the fastest Korean girl group to reach 40 million views on YouTube over the weekend for their single "What is Love?". Nayeon, Jeongyeon, Momo, Sana, Jihyo, Mina, Dahyun, Chaeyoung, and Tzuyu achieved the new milestone in less than six days. TWICE released their fifth mini album What is Love? and its title track of the same title on April 9.
TWICE held the previous record with their song "Heart Shaker." They reached 40 million views on YouTube for only six days and nine hours.
05.16(水)リリースされるTWICE JAPAN 3rd SINGLE『Wake Me Up』のジャケットが解禁!「チャレンジ」をキーワードにする新曲に合わせたTWICEの新しいビジュアルにもぜひ注目してくださいhttps://t.co/BeUcMbdGus#TWICE #WakeMeUp pic.twitter.com/aY5wlQ1H24

— TWICE JAPAN OFFICIAL (@JYPETWICE_JAPAN) April 15, 2018
© 2023 Korea Portal, All rights reserved. Do not reproduce without permission.