'Weekly Idol' Update: Fans Demanding For Doni Coni duo's Return, Kim Shin Young Cursed APink's Bomi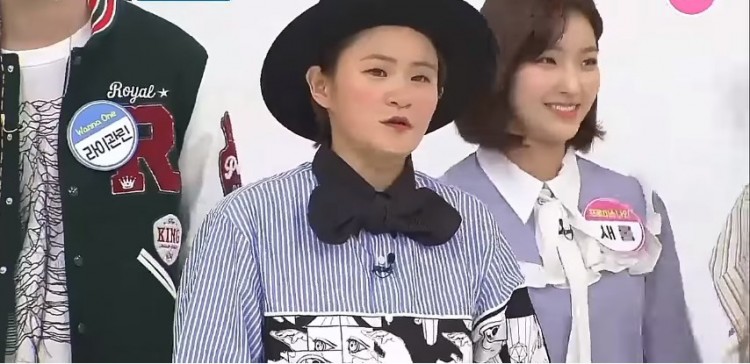 It looks like fans still need a lot of time to get used to seeing Weekly Idol's new MCs - Kim Shin Young, Yoo Se Yoon, and Lee Sang Min. After the Doni Coni duo's - Jung Hyung Don and Defconn - exit, MBC Every 1 replaced the two and it seems viewers don't like it. In fact, the show's followers are giving negative comments after the new season's first episode that was aired aired on Wednesday, April 11.
It was a brand new start for Weekly Idol as its Season 2 Episode 1 was graced by a lot of idols. However, in spite of numerous guests, it seemed like fans still didn't like the Doni Coni duo's absence. As a matter of fact, they were asking and demanding that MBC Every 1 eturn the dynamic twosome, All Kpop reported.
One fan said Weekly Idol's new MCs are not "funny at all." They even said Lee Sang Min and Yoo Se Yoon have no chemistry as they are like "waiter and oil." "They do not get along," the fan said. Another one asked the network why they chose the three to be the program's hosts.
A follower even compared Kim Shin Young, Yoo Se Yoon, and Lee Sang Min to Jung Hyung Don, saying the latter has more knowledge about people's favorite idols. Hence, the new Weekly Idol MCs should do some research and act better. To top it all, one viewer believed that if this continues, the show is "going to flop."
Additionally, there was even an instance where Kim Shin Young made an inappropriate comment to Bomi in Weekly Idol Season 2 Episode 1. As BTOB's Ilhoon and Apink's Bomi joined the show's new MC's on its new season's first episode, the 34-year-old comedienne was under fire for cursing the singer.
In the middle of the show, Bomi asked Weekly Idol's new MCs if they are willing to shell out their own money to buy the new idols a gift. It has been known that Jung Hyung Don and Defconn were doing the same when they were still on the show.
Although Bomi seemed to be joking about it, Kim Shin Young started overacting and that surprised everyone. The People Looking For Laughter star appeared to curse the Apink member, although Weekly Idol beeped out her harsh answer. Fans read her lips and believed she said, "You b****. Don't say that." Even though Kim Shin Young and Bomi are friends in real life, a lot of people believe she shouldn't say that in a broadcast.
© 2023 Korea Portal, All rights reserved. Do not reproduce without permission.
Tags:
Weekly Idol
,
MBC Every 1
,
Jung Hyung Don
,
Defconn
,
Doni Coni
,
Kim Shin Young
,
Yoo Se Yoon
,
Lee Sang Min
,
Bomi
,
Apink
,
BtoB
,
Ilhoon