Wanna One Yoon Ji Sung Accepts New 'Weekly Idol' MC Lee Sang Min's Apology For Mistaking Kang Daniel As K-Pop Group Leader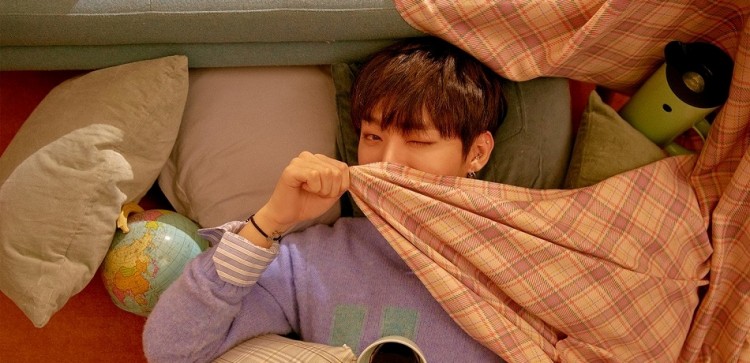 Weekly Idol new MC Lee Sang Min gets down on his knees and apologized for mistaking Kang Daniel as the leader of Wanna One. The true leader of Wanna One, Yoon Ji Sung, humbly accepted his apology.
The new series of Weekly Idol premiered on Wednesday with its new MCs Lee Sang Min, Yoo Se Yoon, and Kim Shin Young. The trio kicked off the revamped show with multiple idol guests. Since K-pop idols are the main focus of the show, the new Weekly Idol MCs were tested on their idol knowledge.
When given the clue "Wanna One's leader," Lee Sang Min enthusiastically shouted, "Kang Daniel!" Fellow MC Kim Shin Young corrected him and named Yoon Ji Sung as Wanna One leader. Yoon Ji Sung then stepped in, making Lee Sang Min more embarrassed. He gets down on his knees and begged for Ji Sung's forgiveness for his mistake.
Lee Sang Min along with Yoo Se Yoon and Kim Shin Young replaced Weekly Idol MCs Jung Hyung Don and Defconn. The duo exited the show after seven years after MBC Every1 announced changes to some of its programs this spring. The final episode of Dony and Cony aired on March 28.
Weekly Idol New MCs Thoughts About Fans' Negative Comments
The three new MCs have been receiving negative reviews from some fans since they were named Dony and Cony's replacement. On their pilot episode, some demanded MBC Every1 to bring back the duo while others said the new MCs were not knowledgeable enough about the idol members.
"Jung Hyung Don knew a lot about the idol members. These MC's need to do better and do some research," one fan said.
Prior to their premiere episode, the new MCs of Weekly Idol shared their thoughts about the negative comments they have been receiving. Kim said she will not take advantage of the popularity of Jung Hyung Don and Defconn as it has been built over their years in the show. Yoo Se Yoon said he accepts the pressure of stepping in as new MCs of the popular show.
"Although I probably won't be able to surpass the former MCs, [my goal] is to not embarrass myself. When it was reported that Yoo Se Yoon would be joining [the show], there were a lot of comments that said, 'Yeah, I won't be watching.' I'll try to change the comments to 'Huh, this guy is better than I thought,'" he said.
Comedian Yoo Se Yoon is best known for his work on SNL Korea. Lee Sang Min, on the other hand, is a cast member on Knowing Bros. He also appeared in The God of Music and The Genius and also a former member of the hip-hop group Roo'ra. Kim Shin Young has been a long-time MC of Show Champion. She is also a comedian and a DJ.
© 2023 Korea Portal, All rights reserved. Do not reproduce without permission.