Chicago PD Season 5 Episode 20 Preview: Hank Voight Reconnects With A Woman From His Past; Voight Might Go Too Far To Save Al Olinsky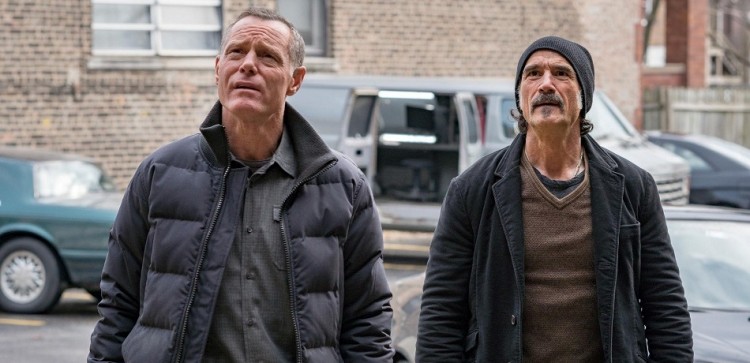 Chicago PD Intelligence Unit Sergeant Hank Voight might go too far to save his friend and fellow detective Al Olinsky from going to jail. In the upcoming Chicago PD Season 5 Episode 20, it looks like Al might be put on trial very soon. Can Voight save Al from trial while he tries to save a woman from his past who is also in danger?
In the previous episode, titled "Payback," Voight (Jason Beghe) confronted a friend of a witness in the investigation of the murder of his son's killer. He believes that Rubin Gilbright could be the man that Lieutenant Denny Woods (Mykelti Williamson) is using to incriminate Detective Alvin Olinsky (Elias Koteas) in the murder case.
However, Voight found out that Rubin is a recovering alcoholic. At the end of the episode, Rubin got pulled over and some illegal drugs were found in his car. Olinsky told Voight that it looks like Rubin is using drugs again and that he was arrested. Both police detectives know that what happened to Rubin was a setup.
In the upcoming episode, titled "Saved," Officer Adam Ruzek's (Patrick John Flueger) will receive a tip that a grand jury in relation to Bingham's murder case has been summoned. It looks like Woods is really determined to bring down Voight starting with his closest friend Olinsky.
Is Olinsky willing to take the fall for Hank? At this point, Chicago PD fans can be assured that Voight will not let Olinsky go to jail. He previously told Olinsky that he would fall on his own sword first before he lets Al take the fall for anything.
What Else To Expect in Chicago PD Season 5 Episode 20?
Voight will witness the kidnapping of an 18-year-old girl. The young woman, named Anna, has a mysterious connection to Voight's past. A teaser trailer for the episode hinted that Voight protected Anna for years, but she could be involved in some illegal activities now.
The Chicago PD Intelligence Unit will investigate the kidnapping case and its connection with several bank robberies. Voight can be heard saying in the trailer that he is worried about Anna who he thinks is being coerced. Don't miss Chicago PD Season 5 Episode 20 on April 20 at 10/9c on NBC.
© 2019 Korea Portal, All rights reserved. Do not reproduce without permission.