Girls' Generation Update: Hyoyeon To Make Solo Comeback As DJ Hyo With New Music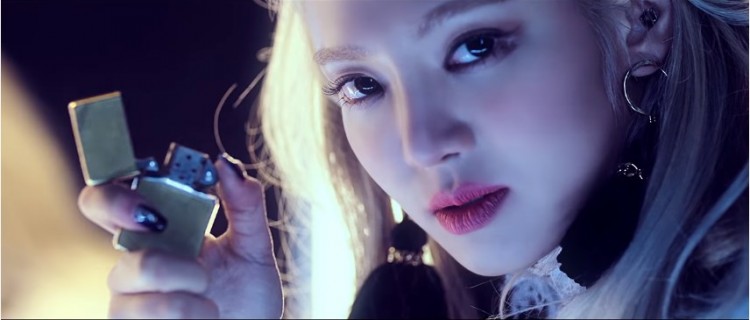 Girls' Generation's Hyoyeon will once again go solo to pursue her DJ career. The 28-year-old star will make her official debut under the name DJ Hyo real soon.
SM Entertainment confirmed Hyoyeon is now preparing to make her solo comeback, per All Kpop. In fact, on Wednesday, April 11, a teaser photo of her new image as DJ Hyo was revealed on Girls' Generation's social media accounts.
The snap has a dark theme as DJ Hyo can be seen holding what seemed to be a torch while she is standing on the grass and surrounded by smoke. It has a black background and her name is written on the top in red etches. Girls' Generation simply captioned it with hashtags using Hyoyeon and their group's moniker.
Additionally, a source from SM Entertainment also revealed on April 4 that Hyoyeon is eyeing to release a new song this month. "Hyoyeon is preparing for a comeback with an April release in mind," the insider said. As the Girls' Generation member is about to make her solo comeback as DJ Hyo, she is about to unveil some EDM music.
It has been known Hyoyeon has been dreaming to be a real DJ. In fact, the Girls' Generation vocalist showed her talent in mixing music on SBS MTV's Mash Up in 2015. Then, she made her solo debut album, Mystery, in 2016.
Meanwhile, KpopLove reported Hyoyeon's new album as DJ Hyo will be released later than expected. Although the LP is now being prepared in a digital single form, SM Entertainment has yet to announce when it will be officially out. Originally, it was about to be revealed at the end of March. However, the South Korean singer and her team decided to hold back its release to perfectly polish her grand solo return.
Talking about Hyoyeon's change, this is not the first time the Girls' Generation member changed her name. In fact, she already went with the moniker "Performance Queen" because of her invaluable dancing skills. This also has a connection to her love to club music and designing.
Hyoyeon started DJing years ago just as a hobby. From here, the Girls' Generation singer attended different music festivals and performed as DJ Hyo. Hence, as she consistently performs as a DJ, she became a prominent name in the clubs as a DJ.
© 2019 Korea Portal, All rights reserved. Do not reproduce without permission.