BTS Drops Lotte Duty Free's Promotional Music Video 'You're So Beautiful'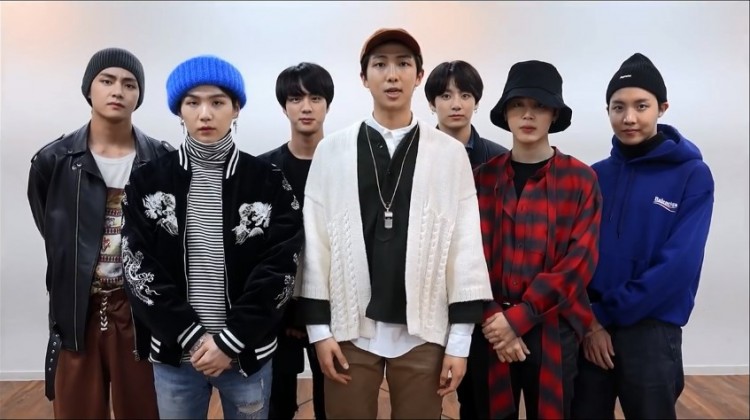 The much-awaited promotional video BTS made for Lotte Duty Free, South Korea's top duty-free operator, was finally released on Tuesday, April 10. This move is to help the company gain foreign customers and lure Chinese tourists to return.
In the clip, BTS showed their incredible talent featuring the song "You're So Beautiful." The track is filled with intense hip-hop rhythm, per All Kpop, while they danced in unison. The minute and a half video might be short for some, but it will surely satisfy the group's avid followers.
BTS' fans have been waiting for the South Korean boy band's new music and it looks like it is now being answered by Lotte Duty Free's promotional video. In the song, they can be heard singing, "Always high flight, yeah, that's my style, L O double T E, that's my lifestyle." From here, they will scream, "We got beauty, beauty, you're so beautiful."
According to Metro, "You're So Beautiful" comes in two versions - Korean and English. Hence, fans can see them performing in a couple of music videos for Lotte Duty Free. This is to attract the South Korean people and foreign tourists. It also comes with subtitles: English, Chinese and Japanese.
BTS dropped the full version of Lotte Duty Free's promotional music video a week after the group revealed its teaser. This is not the first time the company got the service of South Korean idols to do their ad campaigns. To recall, Twice also filmed a clip for the brand with a cheerleading theme in 2016, while NCT also made their own video in December 2017.
Meanwhile, Yonhap News Agency reported BTS has been Lotte Duty Free's model since November 2017. The company is eyeing to grow its presence in the global market as some local retailers are preparing for the possibility of having a flood of Chinese customers after Chinese State Councilor Yang Jiechi visited South Korea in March.
The senior Chinese official met with President Moon Jae-in and said there will be "tangible results in the near future" following the South Korean leader's request. This involves an appeal for China to terminate what could be economic retaliation because of the advanced U.S. missile defense system's operation in the country.
BTS' "You're So Beautiful" can be now seen on Lotte Duty Free's official website, Facebook page, and YouTube account.
© 2019 Korea Portal, All rights reserved. Do not reproduce without permission.