Park Shin Hye, Choi Tae Joon 2018: Lee Min Ho's Former Leading Lady Talks About Future Project, Actor To Star In A Romantic Series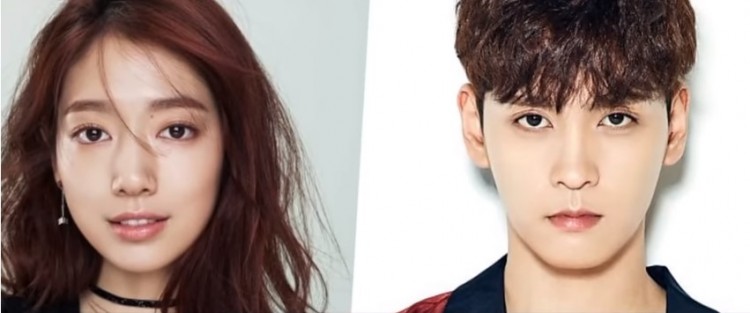 Many fans were shocked when Park Shin Hye and Choi Tae Joon announced, through their respective agencies, that they are officially dating. Most fans are aware that the former leading lady of Lee Min Ho and the Suspicious Partner actor attended Chung Ang University and took up a degree in film and theatre studies. Also, it was made known that the pair has been good pals for a very long time before they decided to take their relationship to the next level.
Neither Park Shin Hye nor Choi Tae Joon has released any details about their relationship as they want to keep things as private as possible. However, reports about the pair's future projects have been hounding online lately. Though the two South Korean stars are not working together anytime soon, their devoted followers are thrilled about their imminent new shows.
In an interview with Harper's Bazaar, Park Shin Hye revealed the things she would like to see in her future shows. Soompi reported that the girlfriend of Choi Tae Joon revealed she does not want to stick to a certain genre. However, the former leading lady of Lee Min Ho said she prefers crime drama-themed projects like the Blackened Heart movie.
"I haven't really picked a specific genre, but I would like to try another movie that has a lot of gravitas like 'Blackened Heart.' I like projects and characters where you can feel a healthy sense of stability. I think it's because what I want most in life is to know that I have my two feet firmly planted in the ground."
Earlier this year, AllKpop shared that Park Shin Hye is being considered to star in a new series with Hyun Bin. The news outlet revealed that the imminent new project will be produced by the same people behind the 2010 hit series titled Secret Garden. However, nothing is finalized yet up to this writing.
Meanwhile, a separate Soompi report claimed that Choi Tae Joon is also in talks to star in a new SBS drama series. The entertainment news outlet shared that the boyfriend of Park Shin Hye will join Hwang Jung Eum and Namgoong Min. The talent management of the new beau of Lee Min Ho's former leading lady confirmed the news and teased that the actor is likely to close the deal on a positive note.
"Choi Tae Joon was offered a role in 'Hoon Nam Jung Eum' (romanized title) and is positively considering it."
The pair has yet to confirm their involvement in these upcoming new projects. Stay tuned for the latest news an updates about Park Shin Hye and Choi Tae Joon!
© 2023 Korea Portal, All rights reserved. Do not reproduce without permission.