April 2018 K-pop Boy Band Ranking: Wanna One, BTS, And BIGBANG Lead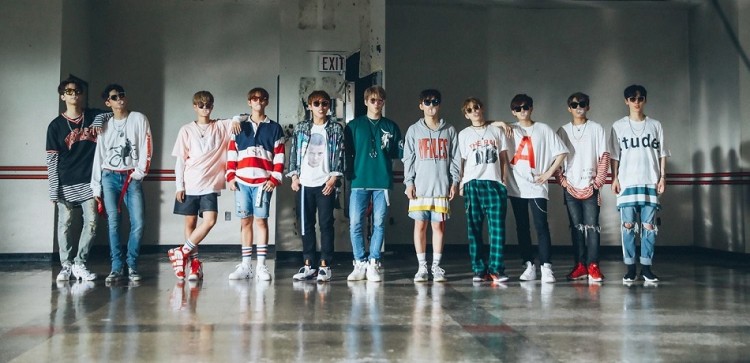 Rookie Korean boy band Wanna One grabbed the top spot in the April brand reputation index for K-pop boy bands. The group is followed by BTS and BIGBANG in second and third places, respectively.
Although they were down by 4.28 percent compared to their 11.64 million in March, Wanna One still managed to remain in the top spot. This is the second straight month for Wanna One to be in the lead. The 11-member K-pop idol group has a total score of 11.14 million from the 81.43 million gathered from March 6 to April 7.
The Korea Institute of Corporate Reputation gathers all data about K-pop groups each month. This data is analyzed based on media coverage, communication, participation, and the community index.
The research institute researches the Korean economy as well as long-term and short-term prospects for corporate growth. Korea's entertainment business is one of the top-earning industries in the country today. It has invaded the world market since the rise of the popularity of K-pop groups.
Meanwhile, the current No. 1 in terms of brand value, Wanna One, was formed through the reality TV series Produce 101 Season 2 in 2017. The group officially debuted in August 2017 with the release of their extended play 1×1=1 (To Be One). Last month, Wanna One dropped their second EP, 0+1=1 (I Promise You). They are currently promoting its lead track, "Boomerang."
The group has been in the headlines lately. Wanna One came under fire after a backstage conversation of some of its members was accidentally aired live. In the conversation, the Wanna One members were heard talking about their work, payment, and fans in an inappropriate way. The group and their management agency, YMC Entertainment, have already issued an apology to their fans.
Top 20 April 2018 K-pop Boy Band Ranking
BTS, this year's winner of Favorite Global Music Star at the 2018 Nickelodeon Kids' Choice Awards, maintained their second place rank on the list. The "Mic Drop" hitmakers garnered a total score of 9.8 million from 10.99 million last month. BIGBANG, on the other hand, rose from the sixth spot to third place with a score of 4.97 million. The band is on hiatus as three of its five members are currently serving in the military.
EXO bagged the fourth spot with 4.96 million, while iKON ranked fifth with 3.96 million. Here is the complete list of the April 2018 K-pop boy band ranking.
Wanna One (11.14 million)
BTS (9.8 million)
BIGBANG (4.97 million
EXO (4.96 million)
iKON (3.96 million)
TVXQ (3.78 million)
WINNER (3.63 million)
Seventeen (2.32 million)
BTOB (2.13 million)
NCT (2.08 million)
SHINee (2.02 million)
GOT7 (1.95 million)
Infinite (1.89 million)
JBJ (1.75 million)
Stray Kids (1.38 million)
Monsta X (1.37 million)
Super Junior (1.37 million)
SF9 (1.35 million)
IZ (1.32 million)
VIXX (1.19 million)
© 2019 Korea Portal, All rights reserved. Do not reproduce without permission.