Park Shin Hye 2018: Choi Tae Joon's Girlfriend Changed Something For A Show, Lee Min Ho's Ex-Leading Lady Set To Return On TV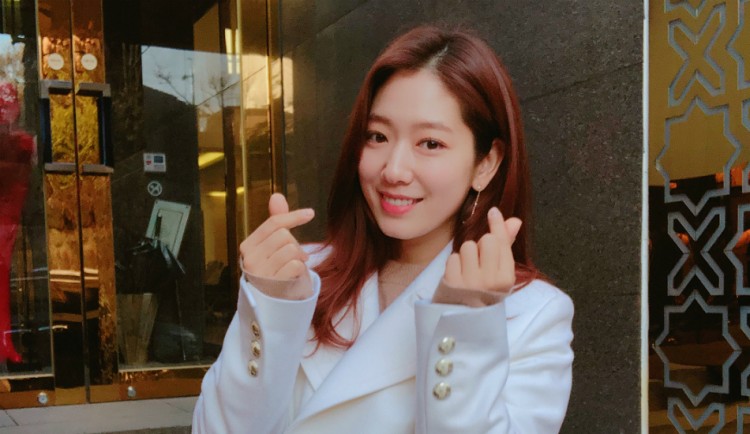 Park Shin Hye is considered as one of the most popular South Korean personalities today. As a matter of fact, the 28-year-old girlfriend of Choi Tae Joon has been involved in various television and movie projects such as You're Beautiful (2009), The Heirs (2013), Pinocchio (2014-2015) and Doctors (2016). The former leading lady of Lee Min Ho has been inactive in acting for quite some time now. However, new reports suggest that this caliber actress is set to make her television comeback very soon.
As a matter of fact, Soompi revealed, last month, that Park Shin Hye is going to be part of the upcoming reality television series called Little House In The Forest. The entertainment news outlet also shared that actor So Ji Sub would join the girlfriend of Choi Tae Joon in the imminent show. Reports have it that the new tvN series will center on the lives of the two South Korean stars in the middle of the bush.
Spoilers suggest that Park Shin Hye and So Ji Sub would live in a house located in the middle of the forest. While living away from the modern society, the girlfriend of Choi Tae Joon and Oh My Venus actor will be forced to do chores and cook their own meals. However, it was previously teased that there would be a gas burner, water, and solar-powered electricity in their respective homes.
Recently, Little House In The Forest producer Na Young Suk teased what fans could expect in the up and coming new television series. He revealed that Park Shin Hye bought a lot of things in her home amidst the forest. The director added that it would be interesting to see the girlfriend of Choi Tae Joon living a minimalistic lifestyle, which is slightly different from her life in the modern society.
Na Young Suk also assured that viewers will learn a lot from the show. Park Shin Hye, on the other hand, confessed that she never perfected a minimalistic lifestyle. However, Choi Tae Joon's girlfriend said her whole Little House In The Forest experience made her realize what she needs to take out.
"Living off-grid and being limited to using 30 litres (approximately 8 gallons) of water a day was the most difficult aspect. I'm trying to not use as much water since I actually use more water than I thought."
Meanwhile, Korea Portal previously reported that Park Shin Hye is rumored to work with Hyun Bin. It was claimed that the rumored girlfriend of Choi Tae Joon was tapped to star in an upcoming television series called Memories of Alhambra. An unidentified source even shared that Lee Min Ho's former leading lady is approached to take the lead female character named Jung Hee Joo, opposite to Hyun Bin's Yoo Jin Woo.
The girlfriend of Choi Tae Joon has yet to confirm these reports. Hence, avid followers of Lee Min Ho's former on-screen partner should take these unverified claims lightly until everything is proven true and correct. Stay tuned for the latest news and updates about Park Shin Hye!
© 2023 Korea Portal, All rights reserved. Do not reproduce without permission.