'No Man's Sky' Latest News: Game Arrives On X-Box Armed With A Major Update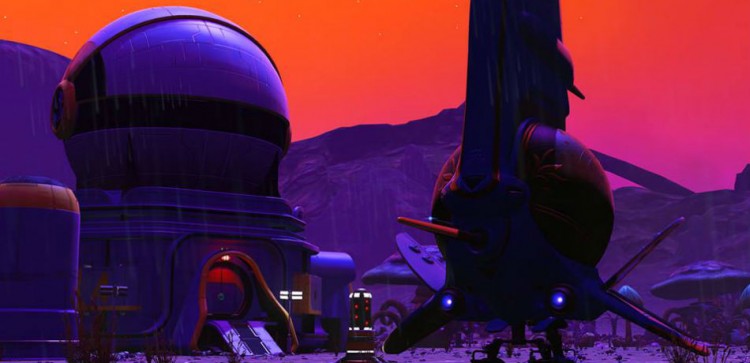 In a surprising announcement, Hello Games has issued a statement saying that its base-building and space exploration game No Man's Sky is now set for a launch on Xbox One X and Xbox One, in the upcoming summer. This is indeed a major shift since the game was launched in August 2016 as an exclusive PC and PlayStation 4 offering. There is also a major update side-by-side, which gamers are indeed excited about.
More about the game
No Man's Sky is a science fiction and adventure based game that has been set on the universe platform. Each star here is the light of a sun and orbited by planets that have a life. The gamers are offered a choice of planets to pick from. The game progresses as you discover creatures and places that no player has witnessed before. The climax point is the mystery that lies right at the central point of the galaxy. It can be called an irresistible attraction that pulls you into a voyage of discovering the true nature of the universe.
The developer of No Man's Sky goes on to explain that the gamer's journey will be fraught with danger involving encounters with hostile creatures and pirates. For survival, the gamers will need ship upgrades, weapons, and suits. There are choices in the form of trading, exploring or fighting the consequences and the choice will determine the course of the journey.
What the reviewers say
The renowned video game reviewer Peter Brown says that the more a gamer gets to know No Man's Sky, the more he or she recognizes its faults. According to him, it is quite easy to fall so deep into the act of exploring and trading that the player's focus narrows to those aspects alone.
"If you consider everything it has to offer and listen to what Atlas has to say, No Man's Sky becomes more than a collection of slightly different worlds in a seemingly never-ending galaxy - it becomes an examination of the meaning of life in a way that's more valuable than all the gold or starships in its virtual galaxy," Brown further added, Thai Visa reported.
In a nutshell, No Man's Sky is essentially a very different game from the one that was launched in August 2016. Whether it appeals or not, however, remains a matter of personal taste.
© 2019 Korea Portal, All rights reserved. Do not reproduce without permission.