Donald Trump And Kim Jong Un's Meeting Should Not Push Through, Says Political Analyst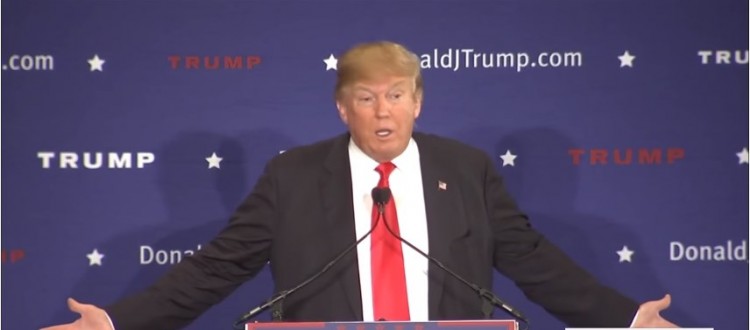 A lot of people all over the world are waiting for the meeting of U.S. President Donald Trump and North Korea's Supreme Leader Kim Jong-un. However, political analyst Robert E. Kelly believes that the talk between the two leaders should be canceled.
Kelly assumed Trump was not yet fully prepared to be involved in a "high-stakes" negotiation like this. The meeting, too, will be risky for the U.S. President as he only has limited knowledge about "North Korea's complex politics." "Trump doesn't know a great deal about Korea," the associate professor in political science at Pusan National University told CNBC.
It has been known that Donald Trump doesn't read that much, although he watches television a lot. Also, his national security staff is embroiled in a big controversy for appointing John Bolton as National Security Adviser.
On the other hand, the North Koreans are said to be preparing for this meeting for a long time. As they meet Donald Trump, Kelly is sure Kim Jong-un and his delegates will know everything about their issues. He also thinks they are going to negotiate deep into the roots.
If the meeting proceeds, Kelly foresees Kim Jong-un going into a room, giving a 40-minute speech about U.S. war crimes at the time of the Korean War. Now, it is a big question for the political analyst if Donald Trump can stand to listen to what the North Korean leader has to say.
Additionally, Robert Gallucci, the chief U.S. negotiator during the North Korean nuclear crisis of 1994, said the upcoming meeting between Donald Trump and Kim Jong-un should create a "constructive atmosphere." From here, they will be starting to work on a more specific agreement.
"I cannot see a single session solving this problem," he said, per Korea JoongAng Daily. If the summit turns out to be successful, this will be the start of a series of talks between the two leaders.
Donald Trump and Kim Jong-un are set to meet each other for the first time and hold a meeting around May. However, there are no concrete details about the exact date, time, or location. We still do not know who will accompany the two state leaders and their delegates.
© 2019 Korea Portal, All rights reserved. Do not reproduce without permission.