'Criminal Minds' Season 13 Finale Spoilers: Thirteenth Installment Will End With Cliffhanger, Diffusing The Bombs Seems To Be Tough For BAU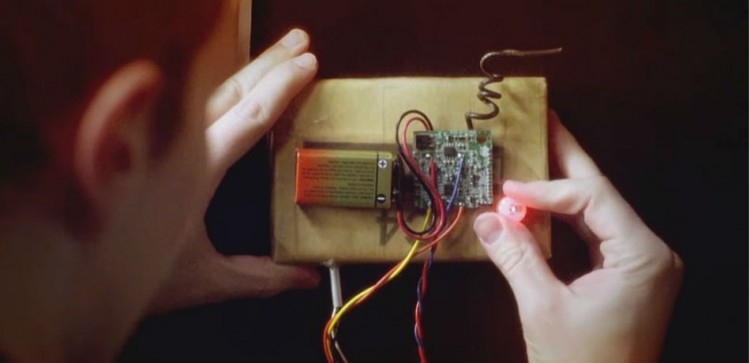 Fans are quite disappointed as Criminal Minds Season 13 is coming to an end but there seems to be a plenty of things to look forward to in the remaining last episodes. One of these is knowing more about Behavioral Analysis Unit's (BAU) technical analyst, Penelope Garcia's (Kirsten Vangsness) family.
On the previous episode titled "The Dance of Love" of Criminal Minds Season 13, the law firm of Matt Simmons' (Daniel Henney) wife, Kristy (Kelly Frye) was targeted by an anti-national who tried to bombard the organization. The series spoilers suggest that the upcoming episode is going to show Simmons quite stressed due to this dangerous conspiracy. Now the BAU members will give all their efforts to figure out the main culprit. They even need to stop the bombs before the whole building is fallen down.
The bomb squad will confront a heavy challenge to diffuse the bombs
According to TV Guide, there are multiple bombs placed inside the building connected to several doors. There is also a possibility that the criminal has kept a remote detonator to explode the building sitting at a safe distance. Hence, it is natural for Simmons to getting highly frustrated seeing his wife and other staffs in danger as he is not getting any good news from the BAU members. Even it is revealed that the FBI is unable to set up thermal imaging and because of it, no one can say where everyone is present in the building. Does it mean the BAU will fail in the rescue mission? Will they be able to arrest the UnSub?
CBS gives details about the finale
CBS will be airing the final two episodes (titled "Mixed Signals" and "Believer") of Criminal Minds Season 13 back-to-back on April 18 starting at 9/8c. The season finale (titled "Believer") will reportedly end with a cliffhanger, as reported by Buddy TV.
When Dr. Spencer Reid (Matthew Gray Gubler) discovers former FBI Special Agent Owen Quinn (James Urbaniak) locked inside a storage unit, the BAU questions the credibility of Quinn's bizarre accounts of searching for an UnSub that he named "The Strangler." This is how CBS recently described the episode to let the viewers know how the series will end leaving several questions in their minds.
Don't miss the airing of episode 19 titled "Ex Parte" of Criminal Minds Season 13 on April 4, Wednesday at 10/9c on CBS. Continue following us to get the latest updates on the series.
© 2019 Korea Portal, All rights reserved. Do not reproduce without permission.