K-Pop Idol Soyou Clarifies Starship Entertainment Alleged Plastic Surgery Ban For SISTAR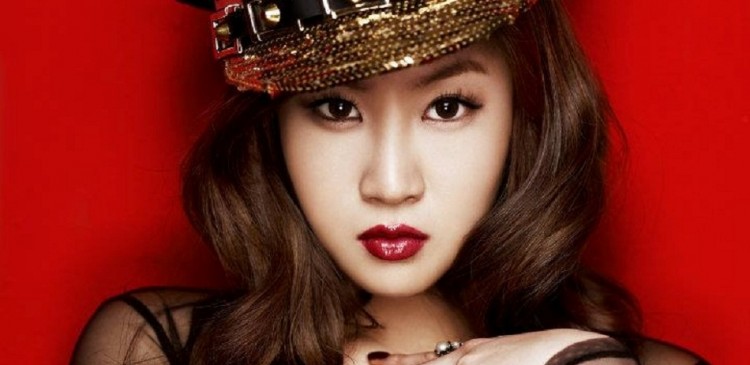 Almost a year after admitting that she underwent cosmetic surgery, SISTAR member Soyou has been asked about plastic surgery again. During the recent episode of SBS Love FM show Song Eun Yi, Kim Sook Unnies' Radio, Soyou sat in for DJ Song Eun Yi.
One radio show listener sent in a story about his daughter. The listener said he is worried about his daughter's concern for lacking double eyelids. He added that she usually wears heavy makeup to make it look like she has double eyelids.
Soyou then offered advice to the father. She said he should keep on telling his daughter that having a unique face is a good thing rather than an imperfection. After hearing Soyou's comment, DJ Kim Sook asked the K-pop idol about the previous rumor that SISTAR's agency, Starship Entertainment, prohibits the girl band from undergoing plastic surgery.
"There wasn't anything written in the contract, but the company did go against our members doing plastic surgery. That was one reason we couldn't get surgery," Soyou replied.
DJ Kim Sook then said he is very happy that Soyou did not have to get any cosmetic surgery as she is already pretty, reports AllKPopr. It is contrary to Soyou's previous confession that she had plastic surgery in the past.
SISTAR's Soyou's Cosmetic Surgery History
Last year, the SISTAR member admitted that she underwent surgery on her nose because of unbearable harsh criticisms that she had been receiving back then. In an appearance on MBC's Radio Star in May 2017, Soyou revealed that she visited a cosmetic surgeon after hateful comments about her appearance finally took a toll on her. The singer said she was deeply hurt by the rude comments about her.
"It' the same shape as my sister and I can see that for sure," she said referring to her nose.
Soyou said she was only able to overcome the online bullies by having Rhinoplasty. This gives her a prominent nasal bridge and sharp nose tip.
The K-pop idol added, during the show appearance, that she also had undergone plastic surgery on another part of her body. Though she did not mention which part of her body, many speculate that she had done surgical enhancement to improve her weight. Souyou had mentioned in the same interview that she did try to lose weight on her own, but she was unsuccessful. Based on the photos of Soyou during her younger years, she is a chubby kid.
She may have also had blepharoplasty to make her features more attractive to the eyes of her fans. The procedure aesthetically modifies the eye region of the face, creating an eyelid crease that is not common among Koreans.
Among the four members of SISTAR, only Soyou and Hyolyn admitted that they had cosmetic surgery. Hyolyn previously confessed she underwent surgical enhancement in her eyes to make it bigger and less rounded, and to her nose to have a nose bridge. Dasom did not admit any procedure done on her face, but there were also rumors that she goes under the knife to look beautiful. It is only SISTAR member Bora who denied that she ever had plastic surgery.
SISTAR was formed in 2010 by Starship Entertainment. After seven years together, the South Korean female band announced their disbandment in 2017.
© 2023 Korea Portal, All rights reserved. Do not reproduce without permission.