'13 Reasons Why' Season 2 Air Date, Spoilers, News & Update: Katherine Langford's Character Hannah May Have A Premature Exit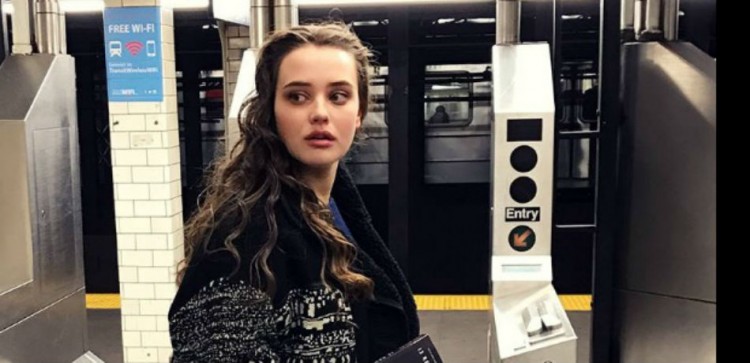 While the premiere date of 13 Reasons Why Season 2 is still not confirmed, talks about a possible Season 3 is creating headlines these days. There has been a rumor this time that Netflix has secretly renewed the series for another season without declaring the release date of Season 2.
There was also a rumor that 13 Reasons Why Season 2 would be aired on Saturday, March 31. But that did not take place, unfortunately. There still plenty of rumors exist in the web world about what will happen in the next season and there could be a major exit from the series.
The probable exit of a major character
According to Express, one of the lead actors, Katherine Langford, who plays the role of Hannah Baker in 13 Reasons Why has teased that her character might not return for the third season or even could leave the second (season) run prematurely.
When the mystery teen drama web television series premiered last year on Netflix, the 21-year old actress shot to fame when the show focused on the event that led to her character's self-annihilation. Portrayed as a high school student, Hannah left behind a box of cassette tapes for her family and friends to listen to those thirteen reasons why she ended her life.
In a detailed conversation with Entertainment Weekly in December last year, Langford said that "the viewers should not expect Hannah from Season 1 for a multitude of reasons." While she was asked if it was the last time for Hannah in the series, she answered, "It's funny because I just wrapped and I think a lot of this season for me is about letting Hannah go."
However, fans still doubt that Hannah's story has come to an end. Her involvement is still questionable and many fans believe that she would be seen, if not frequently, through flashbacks in the upcoming seasons.
Langford celebrated the series' anniversary
Although her returning is still doubtful, but the actress did not fail to celebrate the first anniversary 13 Reasons Why premiere on Netflix on March 31. She took to Instagram to celebrate the series' anniversary and reminded her fans that it was her first acting role. She expressed her gratitude to his team members for having an opportunity to work with them.
© 2023 Korea Portal, All rights reserved. Do not reproduce without permission.