Kim Jong-Un Watched K-Pop Stars At The 'Spring Is Coming' Event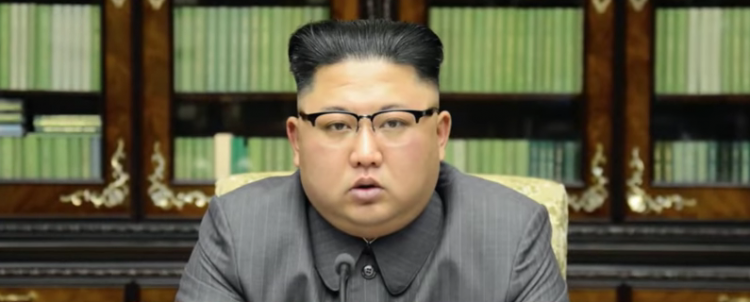 South Korean pop stars visited Pyongyang to perform and North Korean dictator Kim Jong Un was seen at the event.
Years of tension have made these two countries apart due to the North's nuclear program. However, this visit from South Korean pop stars has given hope to Koreans that peace between the two countries may be on the horizon.
One of the kpop artists that performed were South Korea's legends such as Red Velvet. During the Sunday event at East Pyongyang Grand Theater called "Spring is Coming," Kim surprised everyone by gracing the event with his presence along with his wife Ri Sol Ju, his sister Kim Yo Jung, and some senior North Korean officials.
Kim was seen clapping his hands during the event and even shaking hands with the performers. He even took a photo with them after their performance.
"We should hold culture and art performances frequently," Kim said to the performers.
He also asked them to relay a message to President Moon Jae-In of South Korea that both of their countries should hold a similar event in Seoul in autumn.
Red Velvet was one of the South Korean performers that was being looked forward to.
"There had been interests in whether I would come and see Red Velvet. I had initially planned to attend a performance the day after tomorrow but I came here today after adjusting my schedule. I thank you for this kind of gift to Pyongyang citizens," Kim said.
According to BBC, the North Korean president "showed much interest during the show and asked questions about the songs and lyrics."
Mr Kim has agreed to hold summits with Moon Jae-In and US President Donald Trump. However, no date has been set for the US-North Korean summit.
The show in North Korea isn't over yet. There will be another event on Tuesday that will showcase the talents of South Korean acts.
Mr Kim is the first leader of North Korea to attend a performance by an artistic group from South Korea.
Is this a start of a harmonious relationship between two countries?
© 2023 Korea Portal, All rights reserved. Do not reproduce without permission.